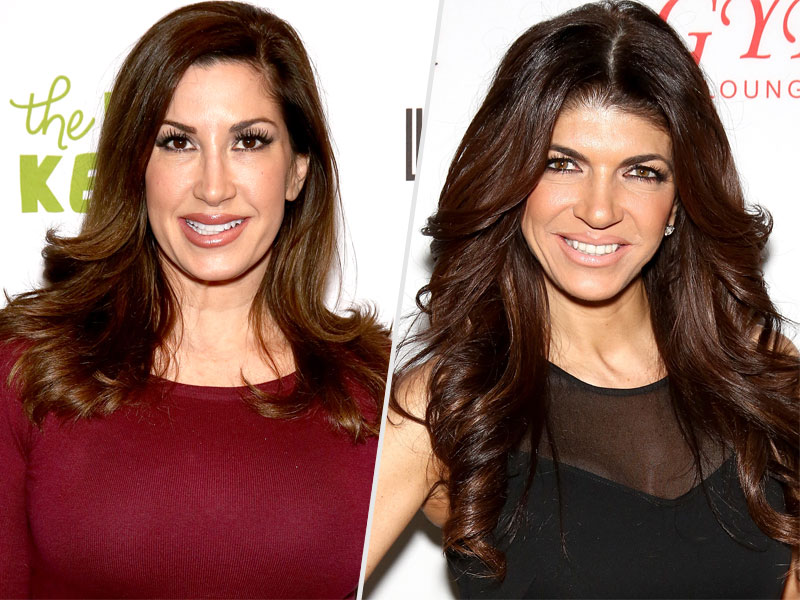 People.com
:
Teresa Giudice refuses to call her 11 and a half-month prison sentence anything but prison – it was "camp."

On Sunday's episode of Watch What Happens Live, The Real Housewives of New Jersey star explained to host Andy Cohen, 48, the reasoning behind her using the term "camp" instead of prison.

"Because where I was it was called Danbury Prison Camp and I don't like the word prison because really where I was, I wasn't in a cell," Guidice said. "There were no bars and I wasn't in caged in. There was no wired fence on the outside. It really looked like a camp. That's the facility where I was."

Giudice was released on Dec. 23 after serving nearly a year at Connecticut's Federal Correction Institute, Danbury, after being found guilty of fraud charges and sentenced to 15 months in jail.

Cohen then asked how she felt when fans say she doesn't "own the fact" that she was away in prison.

"Listen, I was away from my kids for 11.5 months, so nobody should even ask me that," the 44-year-old replied.
RELATED:
'Real Housewives of New Jersey' recap: Low blows and the end of new beginnings