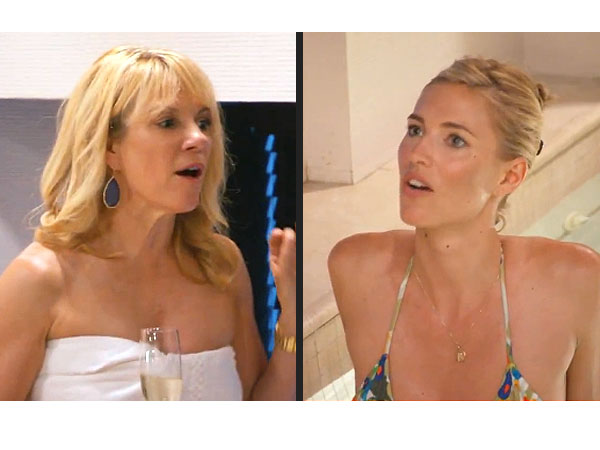 RadarOnline.com
:



"She was out to get me from day one," Taekman wrote. "She keeps pushing me. I am not taking her bait. I think it's irritating her even more that I am not freaking out back at her."




Foreshadowing events to come, Taekman revealed that the pair will continue to "butt heads" throughout the season.




"Why can she throw wine at me and it's not OK for me to throw it back? #staytuned," she added.




Meanwhile, Singer claimed she wasn't intentionally trying to meddle with

Morgan and her boy toy

, Ben, and thought Taekman's comments were unnecessary.




"I never called Ben's mother. A friend of Ben's mother called me and asked if it was true that Sonja is dating Ben. Sonja flipped out on me over this. It was totally innocent on my end and I wasn't looking to create a problem for her," Singer stated on

her blog.




But

Mario Singer

's wife explains she "got so annoyed" when Taekman tried to immerse herself in the conversation, claiming Singer was "jealous" of Morgan's love life.




"I said, "Why are you adding fuel to the fire Kristen? Kristen I am putting out the fire!' and I tossed my champagne, which is wet, into the water she was in, which is wet,

"

Singer wrote.




"Then Kristen proceeded to get my hair wet, which I just had done, annoying me further. Getting my freshly styled hair wet when you know I am going to an event is below the belt," Singer added.