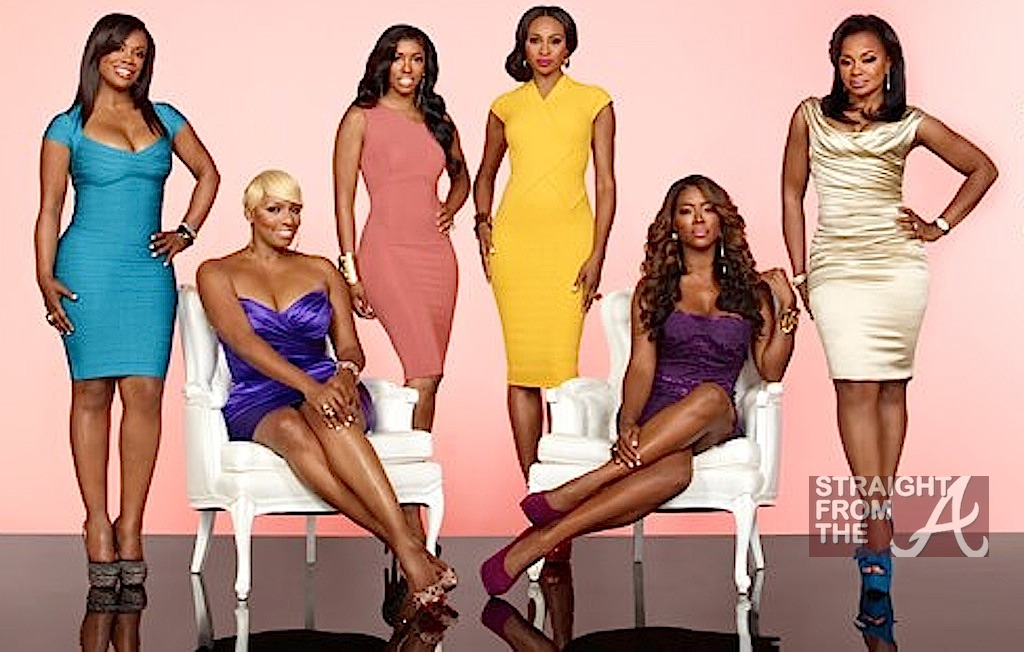 AccessAtlanta.com
:
When "The Real Housewives of Atlanta' ratings sagged toward the end of season four, there was talk (and hope by some non-fans) that the show had reached that inexorable stage of lost buzz and erosion of viewers.

But that's not to be. Credit new cast member Kenya Moore.

Her flakiness, her confrontational attitude and her ability to peeve all the other women on the show (except NeNe Leakes) has driven the entire season, keeping her front and center virtually every week since she joined the show. She has, in a down and dirty way, invigorated a show that had felt tired and tedious at points last season.

This past Sunday, "Real Housewives" drew its largest audience ever in five seasons, broaching 4 million viewers for the first time ever. It was the most viewed cable telecast of the week. It also drew 2.6 million viewers 25-54, biggest ever in that demo. During this particular episode, Moore was the centerpiece yet again. (You can read my recap here.). She lost a business deal with Phaedra and proceeded to create her own exercise video in retaliation. Then she got all huffy because Phaedra had insulted her so she came back by dressing like Phaedra at a fundraiser in the most outrageous manner possible. Stay classy, Kenya!

"Real Housewives" will be taking a week off this Sunday in deference to the Super Bowl. The 14th episode airs Feb. 10.

Here's the teaser from Bravo:


Porsha pulls out all the stops to throw Kordell a Harlem Renaissance-themed party for his 40th. Cynthia isn't pleased with Porsha's lack of support she has dedicated to her pageant, and tempers flare when she confronts Porsha. At his big party, Kordell sets Cynthia and Porsha straight by helping to mend their relationship. Meanwhile, Kenya is shocked when she finds two suspicious lumps in her breasts

The show is now averaging 3.1 million viewers a week, up from season 4 to date.
RELATED:
Kenya Wears Booty Pads, and More WTF Moments From The Real Housewives of Atlanta Season 5, Episode 13, "Make an Ass Out of a Donkey"