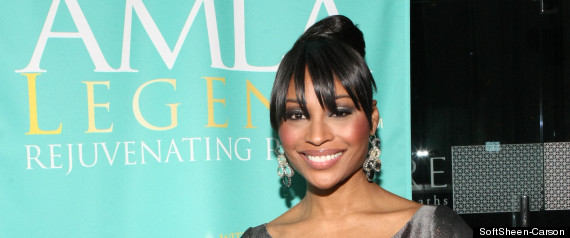 Wetpaint.com
:
The Real Housewives of Atlanta star Cynthia Bailey is usually stunning and chipper, but the reality star is finally speaking out about a medical crisis she's facing — one that is forcing her to undergo surgery!

"I can say a whole lot about it…" Cynthia told RadarOnline.com exclusively. "But I am dealing with a medical situation. I will be having a surgery and rectifying the [situation]. That will play out on the show."

Apparently Cynthia decided to share her story on RHOA so that she can help build awareness of her mysterious ailment.

"As part of the journey I am going through with that, I decided I did wanted to share it with the world because I felt like there is a lot of education in this process that I am going to be going through," she said. "I decided to take you guys on this journey with me because I really didn't know a lot about it. And then once you find out something, people aren't always diligent about getting to the doctor and really figuring out what I need to do or just being overall healthy people in general."

According to Cynthia, finding out about her condition has "changed" how she views life.

"It has really just changed my life and how I look at my health," she explains. "I'm in my forties. I really have to take care of myself. I have to make sure I make those yearly visits to the doctor and just get checked out. I'm so busy that time just goes and I'm like, 'Oh my god. I haven't gone.' But it's super important."

Cynthia continued, "I really want to be somewhat of a health advocate for 'Hey, take care of yourself.' It's great to be successful and do all these great things, but I can't be a role model if I'm not healthy, if I'm not alive."

Never one to shy away from the spotlight, Cynthia said she didn't hesitate to share her journey with the world.

"The more information I got about it once I did go to the doctor and really saw the rewards, how good I was going to feel from dealing with it, and how many women actually deal with this condition, I felt it just would be powerful to relay that information out there," she said. "Over three or four million people watch our show. And even they love

the

drama

, but I think it's great when they can actually get some education out of it as well."

She adds, "And this is just one of those situations where whether they want to learn about it or not, they're going to learn something when they watch me go through this process."

While Cynthia can't go into any more detail about the mystery condition right now because it would spoil the show, she does reveal that she hasn't undergone the knife yet. "It hasn't happened yet," she says. "But it's coming up."
RELATED:
'RHOA' Star Cynthia Bailey: 'I Was Honored To Be A Part Of NeNe Leakes' Wedding