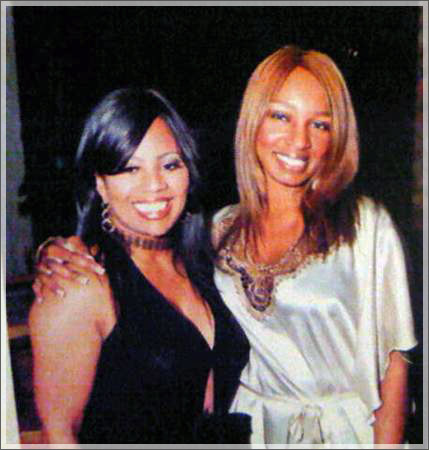 Wetpaint.com
:
The battle of words between

Real Housewives of Atlanta

powerhouses

NeNe Leakes

and

Kenya Moore

wages on! Now, after one of the former Hotlanta gals decided to weigh in on the situation, Kenya responded by saying that NeNe doesn't possess enough "intellect" to match her. Ouch!



All About the Real Housewives

has all the deets.





Season 1 old-timer Deshawn Snow took to Twitter to share her opinion on NeNe's behavior,

writing

, "For NeNe Leakes to weaponize mental health and constantly refer to Kenya Moore as 'crazy' is ableistic, dismissive and offensive as hell."





In case you are unfamiliar with the term, ableism is the act of discriminating against people who have disabilities. The word Deshawn was looking for is actually "ableist," not "ableistic," but you get the gist of what she was trying to say.





NeNe has repeatedly referred to Kenya as mentally unstable and has even mentioned that she forgets to take her medication before filming.





In response, Kenya tried to rationalize why NeNe — and all of her co-stars, for that matter — chooses to behave the way she does, explaining, "That's from fear and inadequacy. They don't have the intellect to take me on so they resort to basic name calling and slander."





If there's one thing Kenya is good at, it's hitting below the belt. You can criticize NeNe all day long, but we know how heated she gets when people call her anything less than smart.
RELATED:
DeShawn Snow Drops 30 Pounds: What Does She Look Like Now?