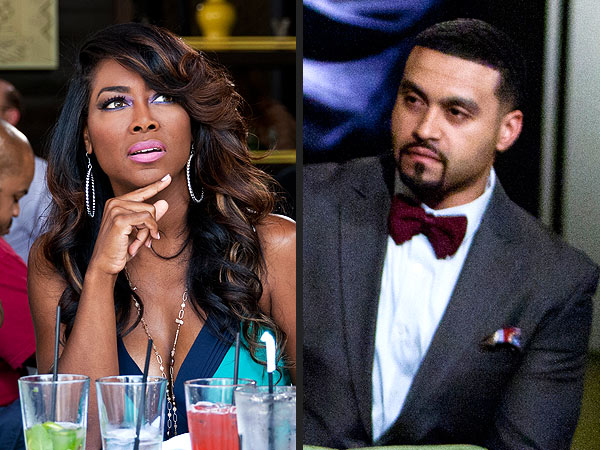 Examiner.com
:
Major drama has arrived to "The Real Housewives of Atlanta," thanks to Phaedra Parks's husband Apollo Nida. On Saturday, Jan. 25, an article on the Atlanta Journal Constitution reported that Apollo was charged with bank fraud and identity theft in a complaint filed by the U.S. District Attorney's office in Atlanta on Thursday. Apollo subsequently surrendered to authorities and was released on bail.

The complaint charges that Apollo created fake companies to get databases of individuals. He would then open fake bank accounts and deposit stolen U.S. Treasury checks and auto loan proceeds into the accounts. The main person involved, Gayla St. Julien, has identified Apollo as the mastermind. The secret service agent wrote in the complaint that she "described herself as NIDA's 'right hand b****' in executing the legwork of his fraud schemes" but only received "scraps" compared to how much he got.

One person who has been quick to jump on the story is Apollo's "The Real Housewives of Atlanta" co-star Kenya Moore. Kenya has had beef with Apollo and Phaedra ever since the whole sexting scandal and was quick to say that this is proof of their bad characters.

"Losers never win. I have always seen through ppl and I was the first to tell you last season about these ppl and who they really are. #dirty," she tweeted earlier today.

The other housewives, NeNe Leakes, Porsha Stewart, Kandi Burruss, and Cynthia Bailey, have so far chosen to remain silent on the whole affair on social media.

Apollo, meanwhile, doesn't seem to be concerned about the charges. He continued tweeting as usual after the charge and release on bail. He even responded to the story with what seems to be a denial.

"I was in prison in 2008," he tweeted earlier today, in response to the court documents that the illegal activity took place "from in or about 2008."

When a fan told him to stop replying to tweets about the situation and to just lay low, he responded, "ok but this is crazy."

Even Phaedra is acting as if nothing happened, tweeting about her upcoming book signing this morning.
RELATED:
Hip-Hop Rumors: Kenya Moore Rides For Kandi and Todd?