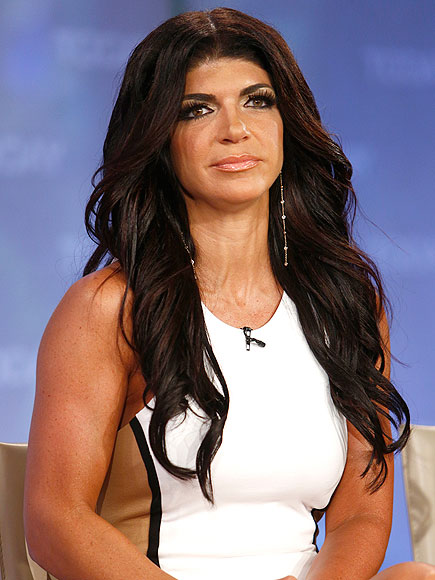 People.com
:
Even though she is behind bars, Teresa Giudice is suing her bankruptcy attorney for steering her wrong in her legal proceedings, with her malpractice lawyer alleging that his "negligence" and "missteps" are the reason she is in prison.

In a statement to PEOPLE, her malpractice lawyer, Carlos Cuevas, says that her former bankruptcy attorney James Kridel's "legal malpractice is the reason why she is incarcerated."

Kridel represented The Real Housewives of New Jersey star in her bankruptcy case, which began in 2009, weeks after her daughter Audriana was born.

On Oct. 2, 2014, Giudice was sentenced to 15 months in prison after she and her husband Joe Giudice pleaded guilty to charges of bank, mail, wire and bankruptcy fraud.

The reality star is now serving her sentence at the Federal Correctional Institution in Danbury, Connecticut. She will be released from the prison in late December and will serve the rest of her sentence under home confinement.

Reached by PEOPLE, Kridel says, "She went to jail because she committed crimes, which were not participated in by me. She had about 2.5 hours of testimony before she went to jail where she took full responsibility for the crimes.
RELATED:
Bankruptcy lawyer calls Teresa Giudice's suit against him 'absurd'