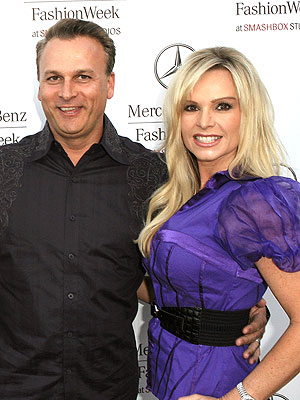 RadarOnline.com
:
Tamra Judge's nasty custody battle with her ex-husband over their daughter has flared up again — and she's determined to fight it out this time around.

RadarOnline.com has obtained recently filed court documents that detail how the Real Housewives of Orange County star is ready to do anything to repair her relationship with Sidney, her 16-year-old daughter with ex-husband Simon Barney, whether he likes it or not.

As Radar reported, Judge had already faced off against Barney in a nasty custody fight over their three children.

Judge, 47, eventually relinquished sole custody of 16-year-old Sidney to her former hubby — but under strict guidelines.

Judge now explains in the new legal documents that she agreed to the change in custody and Sidney living with her father full time because she believed they would all be bound to follow the court order to do exactly as therapist Dr. Linda Grossman recommended.

Judge claims the therapist said all three of them needed to complete a class entitled "Overcoming Barriers". However, Judge reveals how when she reached out to her ex to confirm he would be participating in the class with her and Sidney he refused.

Judge insists this is a direct violation of the court order stating they had to follow all of the therapist's directions, and she says her ex is now in contempt of court.
RELATED:
'RHOC' Star Tamra Judge Runs Around Topless on National Television, Lets Costar Grope Her Boob!