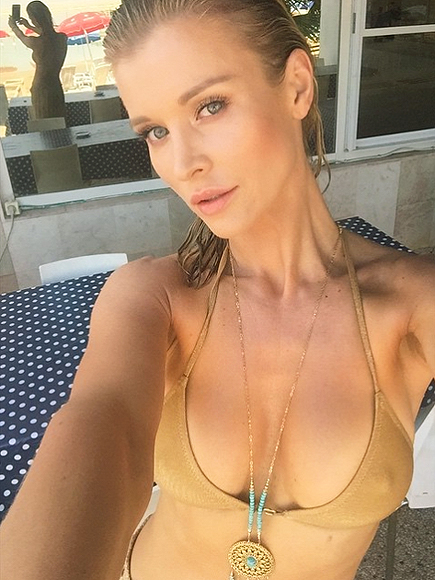 People.com
:
Former Real Housewives of Miami star Joanna Krupa recently flew to Israel for a very spiritual experience.

"My trip in Israel is one I will always treasure but the most special and spiritual moment was getting baptized and being thankful for God and Jesus," the 36-year-old wrote alongside an Instagram photo of herself Wednesday in a flowy dress after the ceremony (she noted that the dress is a Michal Negrin original)

Krupa, a devout Catholic, told the New York Post's Page Six that she decided on the baptism (in the Jordan River) despite being baptized as an infant, saying, "As an adult I wanted to confirm my beliefs and to show thanks for my life and everything I have accomplished."

Krupa slipped into the Michal Negrin number after wearing an oversize white shirt (that featured a religious image on the front) above a pink and blue bikini for the baptism.

Photos of the biblical ceremony show Krupa emerging from the water, where Jesus is believed to have been baptized, with her arms in the air and a smile on her face.
RELATED:
'Real Housewives of Miami' - Where Are They Now?