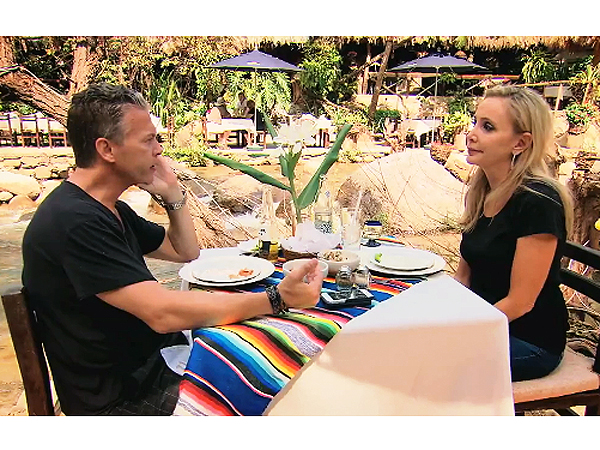 LALATE.com:
The Shannon Beador divorce debate

returns to

RHOC tonight on BravoTV. And then

Heather

Dubrow visits WWHL with Caroline Stanbury (Ladies of

London

). But one of the obvious questions at hand for Dubrow is whether she is bothered about the Shannon Beador faux "divorce" storyline, a fake storyline that gave Shannon the majority of screentime this

season on

RHOC and arguably reduced Heather's on-air time?

Shannon Beador's divorce prompted tensions with Heather Dubrow two episodes ago on RHOC. Beador asked for compassion. And Shannon claims that she did not get it for Heather. Shannon Beador claims that Heather Dubrow threw her out of

her house

after Shannon came over to stalk about who was spreading rumors about her divorce.

The backdrop of this

entire

"Shannon Beador divorce", however, needs to be explained. At the time that Shannon Beador and Heather Dubrow were filming this season, celebrity news reports were ripe with details that RHOC had a new

cast member

named Shannon Beador, and that throughout the season Shannon would talk about her looming divorce. This divorce twist wasn't something that Heather could be gossip quietly about. The divorce bit was widely

reported

across news site. So when RHOC claims that there is this secret about a "Shannon Beador divorce" being bantered around between the women, it's not accurate.

Second, when someone comes into a

reality

show, the first obvious question is what will be their storyline. This season, out of the gate, it was a looming divorce for Shannon Beador. Heather Dubrow, an actor, understands that if a storyline become the lead plot, it gets more airtime. A subplot gets lets airtime.

This season, many would argue that the Shannon Beador divorce is the lead plotline. So how did Heather feel when the season was over, an entire season talking about the looming Shannon Beador divorce, and a revelation was given? There is no Shannon Beador divorce, there isn't one then, and there isn't one now.

As long reported on LALATE, there never was a Shannon Beador divorce. David never

filed for divorce

. So when the entire season of RHOC wrapped filming, and Heather Dubrow realized that there was never a divorce then, was Heather and other cast members bothered that they argued

all season

long about something that never happened? Certainly David "might" have considered

filing for divorce

. But for RHOC, which is filmed over roughly four to six months, hours of footage was filmed for something that never happened.
RELATED: Real Housewives of Orange County: 'I'm Done Wasting My Life,' Shannon Beador's Husband Tells Her