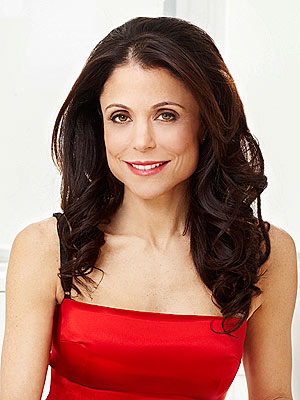 RadarOnline.com
:
Bethenny Frankel's daytime talk show continues to slip in the ratings, and RadarOnline.com has learned the former

Real Housewives of New York City

star's show has dropped to number 14 — out of just 18.
According to the rating numbers ending the week of Oct. 13,

Bethenny

is holding steady at number 2 in terms of talk show newcomers (behind

Queen Latifah

), but in overall household rankings she's only bringing slightly more viewers than

Arsenio

,

The Test

and

Trisha

which are tied for number 16, and

The Better Show

.
Bethenny

showed no changes in their viewership from the week before — neither losing nor gaining viewers — and this will likely spell trouble for the struggling talk show.
As Radar previously reported, Frankel's talk show boss, Ellen DeGeneres, even appeared on her show (via satellite) in an attempt to help out the ratings-starved talk show.
But Frankel blames a poor showing during her first season on a lack of A-list guests — which DeGeneres promised her.
"[Frankel] is absolutely peeved that she has been unable to get a big name celebrity to come on. Frankel was told numerous times by DeGeneres before the show premiered that she would absolutely help her in getting all of the big names in show business," a source close to the situation told Radar.
"During Bethenny's trial run, DeGeneres pulled some strings and got Justin Bieber to come on. DeGeneres' former booker is now working for Bethenny but he's been unable to get Sandra Bullock,Gwyneth Paltrow or Miley Cyrus."
In fact, Frankel couldn't even get her old Bravo co-stars to appear on her show!
Jill Zarin and Alex McCord were both offered an insulting $400 to appear on the show and rejected the pitiful plea.
RELATED
:
It's Not Just Poppy Hoppy! Bethenny's Chilly Behavior Off-Putting To Staff, Audience, Guests On Talk Show Set