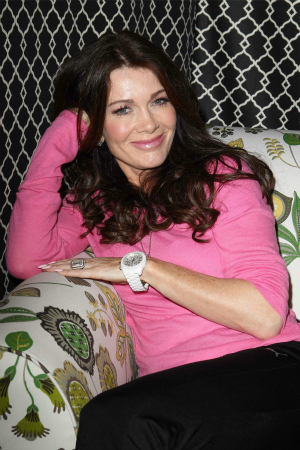 BHCourier.com
:
A young woman who alleges she forced to quit as a server at an eatery owned by "Real Housewives of Beverly Hills" star Lisa Vanderpump and her husband, Ken Todd, broke down in court today as she told a jury why she filed a lawsuit alleging sexual harassment by her former boss.

Karina Bustillos, who glared at Todd and her ex-supervisor, Villa Blanca assistant manager Michael Govia, testified that she was not seeking $5 million as was stated in a defense attorney's opening statement in the Los Angeles Superior Court trial of her lawsuit.

She said she was instead standing up for herself as well as for other women in similar situations who are afraid to speak up against their alleged harassers.

"Just because you're famous and wealthy … you cannot hide the truth to save your image," Bustillos said. "I want you guys to know that."

Bustillos said many women say little against their harassers because they want to keep their jobs.

"I think they don't stand up because they're scared to do what is right," she said. "It's so hard to get a job right now. I'm so tired of people having to go through that. Women should not be assaulted or touched."

Bustillos worked at Villa Blanca in Beverly Hills for about 14 months before quitting in September 2012. She alleges the eatery violated its own policies against sexual harassment by not doing anything to punish Govia for his alleged misconduct.

Defense attorneys deny any wrongdoing on the part of Govia and say the restaurant's general manager, Andrew Morrison, listened to Bustillo's complaints and did a thorough investigation.

Bustillos maintains the most serious incidents occurred in April 2012, when Govia allegedly tried to kiss her at work, and four months later, when she maintains he grabbed her wrists and twisted them. She said he had taken hold of her wrists about 10 times before, but that this incident was the most serious.

She said she begged Govia to release her wrists, but he replied, "I'm the manager and I can do whatever I want."
RELATED:
Have Lisa Vanderpump and Brandi Glanville Squashed Their Feud?