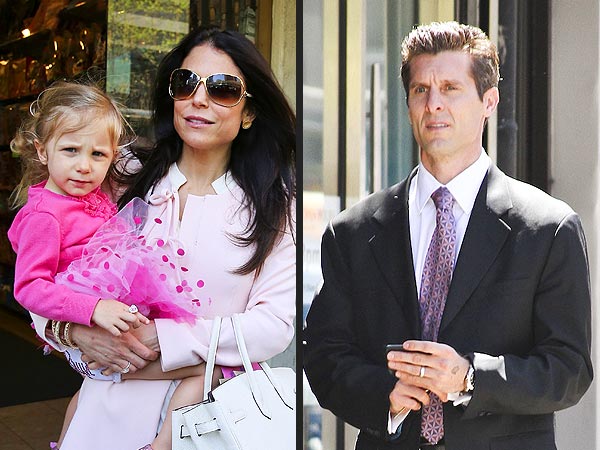 EOnline.com
:
Bethenny Frankel and Jason Hoppy's ongoing custody battle over the 4-year-old daughter, Brynn, has finally been settled.

E! News can confirm that after more than a year of fighting over their daughter's future, the two have come to an agreement.

Hoppy's attorney, Bernard Clair, tells us that his "client is delighted that this custody battle has been resolved; that his co-parenting status has been acknowledged; that the parties' child will have the benefit of being raised by both parents; and most importantly, that his daughter will no longer be at the mercy of a high-profile courtroom battle."

Clair added, "Jason wishes Bethenny only the best of luck, and he looks forward to sharing with her all of the joyous occasions, milestones, and blessings that will be coming up in his daughter's future."

Frankel had initially asked the court for primary custody and sole decision-making for their daughter, while Hoppy was asking for shared custody. The terms of their settlement have not be made public at this time.
The exes most recently appeared in a New York courtroom on May 28, where the former Real Housewives of New York star testified that Hoppy threatened to "destroy" her after he discovered that she wanted a divorce.

"If you don't want to be with me and you're ending this marriage, I want nothing to do with you ever again. I'm going to destroy you," Frankel was quoted as saying in her testimony, as the New York Daily News.

Frankel detailed her conversations with Hoppy, explaining why she thinks it's impossible for the two to co-parent.

"He said, 'You're dead to me. I want nothing to do with you. You think I want to be with you on the holidays? You're a piece of s--t. You're garbage. You have no idea what I've got on you," the 43-year-old brunette said in her testimony.

Likewise, Hoppy's counsel claimed that the former talk show host used "the child as a prop…in the pursuit of her own career and her own brand."

Frankel was first to pull the plug on her two-year marriage to Hoppy, filing for divorce in January 2013.

And now more than a year later, these two can finally move forward.
RELATED:
Bethenny Frankel Getting Her Own Reality Show? Former "Bethenny Ever After" Star Shopping Around A New Show, Turned Down RHONY Offer