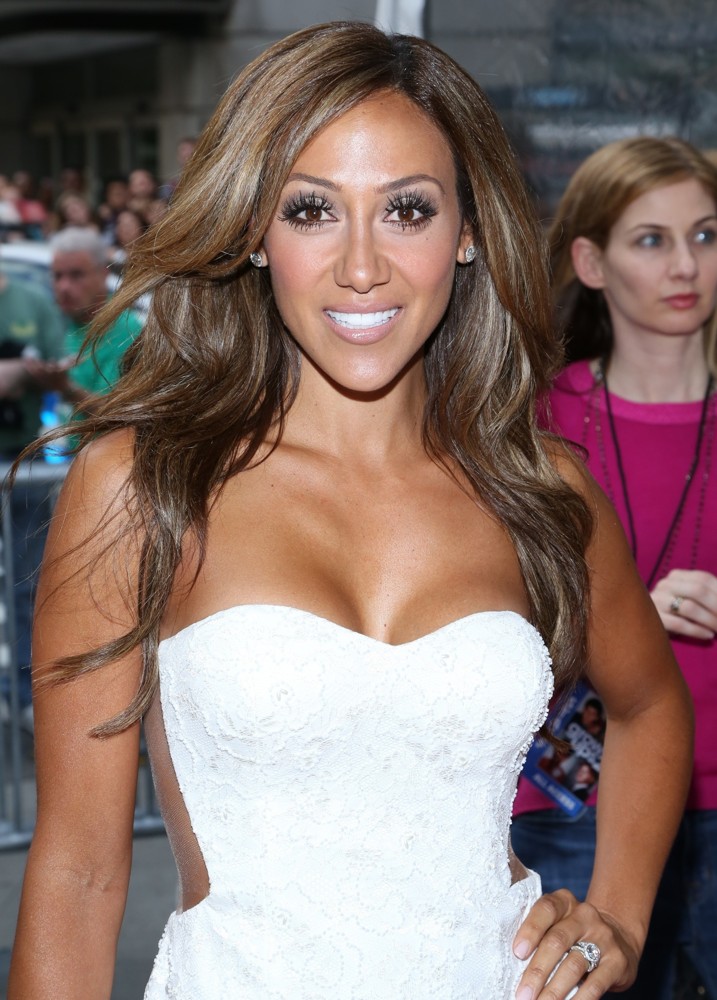 Examiner.com
:
It looks as if the husbands of "The Real Housewives of Atlanta" have some competition. In an interview with Wetpaint Entertainment, posted on Thursday, June 26, returning housewife Melissa Gorga said that the new husbands of "The Real Housewives of New Jersey" will have everyone talking.

Besides Melissa, season six of the show, which premieres on Sunday, July 13, will feature Teresa Giudice, Dina Manzo, Amber Marchese, Teresa Aprea, and Nicole Napolitano. Kathy Wakile and her sister Rosie Pierri will also be seen on a part-time basis. Caroline Manzo and Jacqueline Laurita, who have starred on the show since the very first season, will instead be seen on Caroline's spin-off "Manzo'd With Children."

According to Melissa, the new husbands, instead of just tagging along to events and staying in the background, will be taking center stage. She said that viewers will love some of the new guys but hate the others. Teresa A. is married to Rino, whom she actually divorced and re-married 11 years later. Amber is married to James, with whom she raises four kids. Teresa A.'s twin, Nicole, is currently divorced so it seems as if viewers will be seeing some of the guys that she dates or perhaps her ex-husband.

If the new guys have such strong personalities, you can only imagine what the new girls will be like. Melissa said that the addition of Teresa A., Nicole and Amber provides a "fresh and different" feel to the upcoming season since they're so full of energy and were ready to go right from the beginning. However, with their energy comes a lot of drama. Melissa admitted that the season with the new housewives is "a bumpy road," with a lot of unexpected occurrences.

A sneak peek video for the upcoming season of "The Real Housewives of New Jersey" certainly shows that it's the new housewives, Amber Marchese, Teresa Aprea and Nicole Napolitano, who will be at the center of much of the major drama. In contrast, Melissa Gorga, Teresa Giudice and Dina Manzo seem to be more calm and level-headed.
RELATED:
Melissa Gorga and New Housewife Nicole Have "Sexy Time" Out (PHOTO)