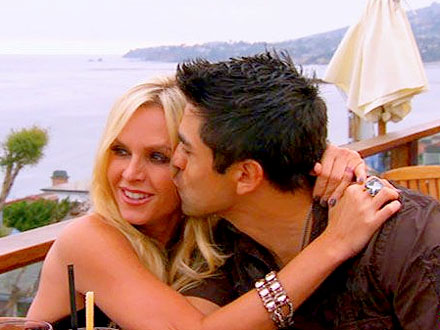 Wetpaint.com
:
And while we had a feeling Tamra's OC Wedding would premiere to solid ratings when it debuted on September 2, we how no idea the ratings would be quite this good. Case in point: A total of 1.2 million people tuned in to see Tamra and Eddie Judge prepare to tie the knot. That beat out the 1 million people who tuned in to see Real Housewives of Miami, which aired on Bravo immediately afterward.

So how does Tamra's spinoff compare to the mother ship? Well, Real Housewives of Orange County itself has been averaging about 1.89 million total viewers per episode in Season 8, according to Bravo Ratings, which is slightly higher than Tamra got on her own. However, Tamra's show had the disadvantage of premiering on Labor Day, when people are traditionally outside enjoying the waning moments of the summer.

Plus, it's safe to say that a number of viewers might just be waiting to watch the third and final episode, when we get to see the actually wedding ceremony.
RELATED:
Tamra Barney's Quick Forgiveness of Gretchen Rossi Makes Us Wonder What She's Up To