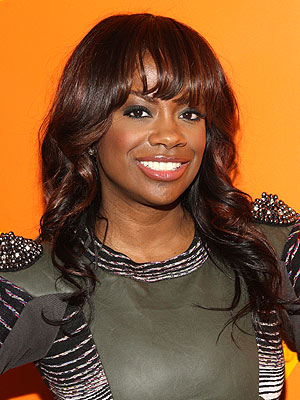 People.com
:
"How do we go from pillow talk to throwing punches?" NeNe Leakes asked on Sunday's Real Housewives of Atlanta. "Who knew it would turn out to be the brawl that it is? Where do we go from here?"

That question might not be answered for a long time, considering the fight and blame game only escalated following Leakes's pajama party turned boxing match.

Following the nasty fight between Apollo Nida and Kenya Moore's friend, Brandon DeShazer, in the previous episode, Kandi Burruss continued the argument by going after, well, everyone.

"You had some things to say about [my fiancé] Todd I didn't think was cool," Burruss, 37, said, referencing remarks Christopher Williams's wife, Natalie, had made about Tucker being an opportunist.

Cue fight number two, after Cynthia Bailey's husband, Peter Thomas, "walked up on" Burruss and Tucker.

Bailey, 46, tried to intervene, hands flying, while her sister, Malorie, pushed Burruss.

"Why are you all up in here?" an incensed Burruss asked, before breaking down in the bathroom and then storming out. "I'm a short girl … You cannot come up in my face doin' all this finger waving … so you better back up. I will f------ drag you in this!"
RELATED:
Cynthia Bailey's Sister Malorie Says Kandi Burruss Pushed Her First!