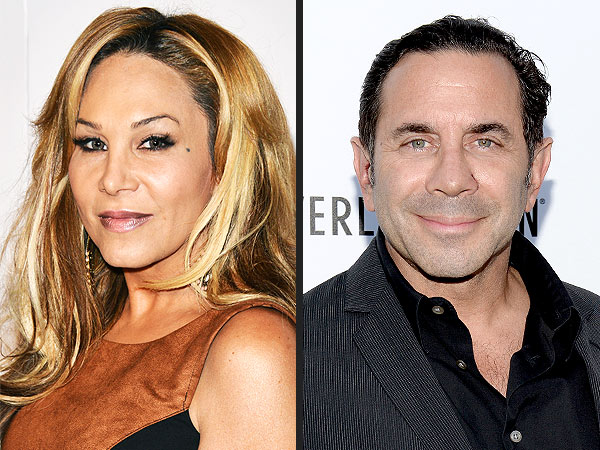 Wetpaint.com
:
If you thought the drama between Adrienne Maloof and Paul Nassif was over, you're sorely mistaken. The two have been separated for a good while now, but Adrienne is making headlines again by filing for yet another restraining order against her ex-husband.

According to TMZ, sources say Adrienne rushed to the courts on Valentine's Day for an emergency order of protection, claiming that Paul had violently snatched her phone from her hand the week before when she was trying to take a photo of her kids.

This wouldn't be the first time Paul was accused of using physical force with his family. He was accused of choking one of his kids back in 2012, leading to Adrienne being granted temporary custody of their little ones. Adrienne was even awarded a restraining order after the incident. That was a long time ago, but these new claims are a little unsettling — though we've just heard Adrienne's side of the sitch.

In the legal docs, Paul claims that Adrienne was actually trying to film him while he disciplined one of their kids. Given the couple's epic custody battles, it seems like this could also be a plausible excuse. Paul claims Adrienne was filming the situation in order to use it against him in their ongoing custody disagreement, and that she was in his face with the camera, almost hitting him.

Since there wasn't an actual emergency, the judge opted to throw out Adrienne's request for the order and set a hearing for April. Stay tuned for more developments.
RELATED:
Adrienne Maloof's heartbreak? Former toy boy Sean Stewart, 33, has moved on from his Real Housewives cougar, 52, with a younger woman