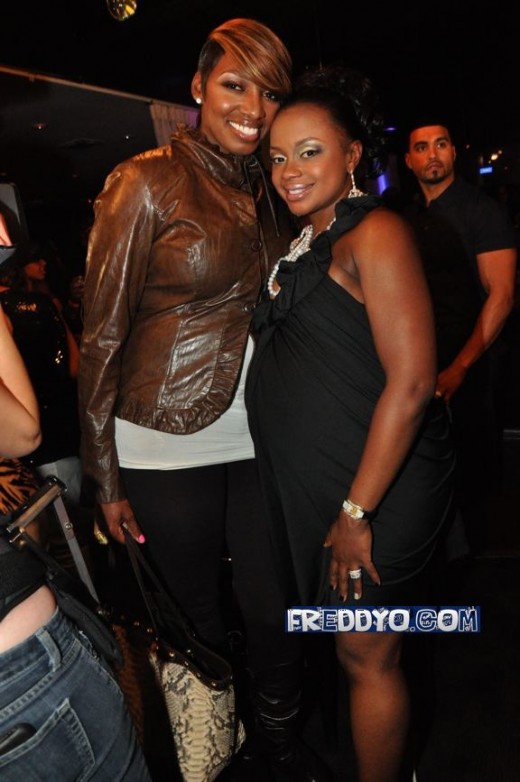 RadarOnline.com
:
NeNe Leakes, in a new Bravo blog, says that she pledged her full support behind castmate Phaedra Parks during the Real Housewives of Atlanta's personal turmoil swirling around estranged husband Apollo Nida.

Nida, as RadarOnline.com reported in detail, entered prison in September in connection with his 8-year sentence for bank fraud and identity theft; Phaedra's decision to divorce him came around the same time-frame, as Radar was first to report.

The Glee star Thursday wrote that "it's always sad to see a family end no matter who's right or wrong," and that she's "glad" she can say she "was a rock for Phaedra during this time and never judged her."

Perhaps throwing shade on some castmates who've been dragging her though the mud, NeNe pointed out that she hopes the incident will serve as "an eye opener" for Phaedra — and likely fans of the top-rated Bravo hit — that she's a woman of strong character.

"It's always the ones you never thought would support you that do," the Broadway star wrote, "and the ones you thought would be there during rough times that always seem to magically disappear."

NeNe hinted that viewers of future Real Housewives of Atlanta episodes will see Phaedra's old running mates "pretend to twirl and blow with the wind, while your girl continues to be the queen they wish they were!"

As Radar previously reported, NeNe has come under fire from castmates Cynthia Bailey and Kenya Moore as the show's seventh season begins, with former pal Cynthia saying that NeNe has always been a fair-weather friend, and threatened by those who could steal her spotlight.
RELATED:
Real Housewives of Atlanta Season 7, Episode 2 Recap: Apollo Nida Finally Admits That He Lied About Kenya Moore's Sexts