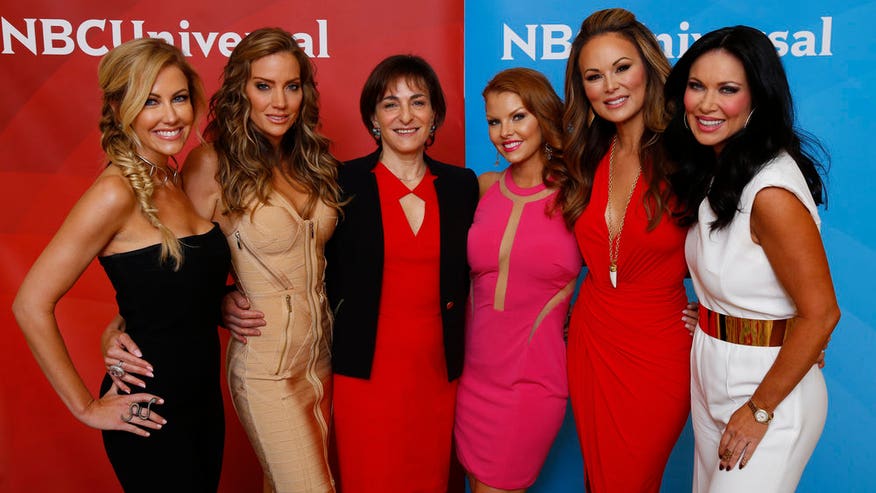 FOXNews.com
:
Bravo is turning up the Southern charm with the new series, "The Real Housewives of Dallas."

Brandi Redmond, Stephanie Hollman, Cary Deuber, Tiffany Hendra, and LeeAnne Locken spoke to reporters at the NBC Summer Press Day about what separates the Dallas cast from the rest of the "Housewives" brands.

"You've heard the stereotypes of a Southern woman," Hendra said. "We're strong, but we're very passionate. We're nurturing. We're very multifaceted."

That doesn't mean their show will be drama free.

"I think when you have five dynamic women together, you get wound up no matter what," Deuber said. "I don't think we don't push each other's buttons on purpose."

Hendra was quick to add, "But we push each other's buttons. Let's just be frank. We do."

The "Housewives" series has become known for some bad behavior, but these ladies insist that they won't get too out of line.

"We're like sisters. You yell and then you're like, 'I love you. I'm sorry,'" Hendra said. "But I would never put my hands on someone. And when that did happen, of course, I know that Bravo does not condone that… For us, I think that you will probably never see physical stuff that's happened in some of the 'Housewives' shows."
RELATED:
'The Real Housewives of Dallas' Season 1 Taglines Revealed: Watch the Show's Opening!