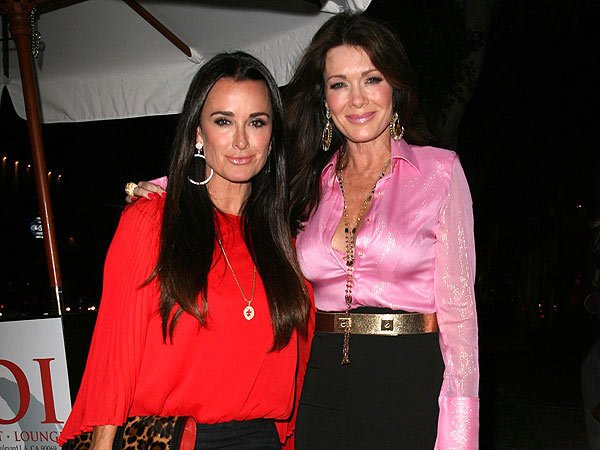 People.com
:
Kyle Richards has a bone to pick with Lisa Vanderpump.

In an exclusive clip from Tuesday's The Real Housewives of Beverly Hills, Richards recalls how back in 2012 she owned up to saying Vanderpump had a big ego – and now she wants Vanderpump to own up to something she apparently said.

"I will not f---ing tell a lie. And you know what, to me our friendship is too important," Richards says of why she told the truth in 2012, even though it might have been unpleasant.

While Richards urges Vanderpump to tell "the truth" (about what remains to be seen), Lisa Rinna claims there are two culprits to blame for the blowup that is unfolding before her eyes in Dubai: Vanderpump and Yolanda Hadid.

"I see it so clearly. We are collateral damage in the game of Lisa Vanderpump and Yolanda. Two highly narcissistic individuals who are battling it out to be the queen," says Rinna.

By the end, Richards says there's only one way for Vanderpump to save their friendship: "There has to be a change here."
RELATED:
'RHOBH' Lisa Vanderpump Slams Bravo, Claims They Made Her A Target By Forcing Her To Miss Yolanda's Lyme Disease Gala