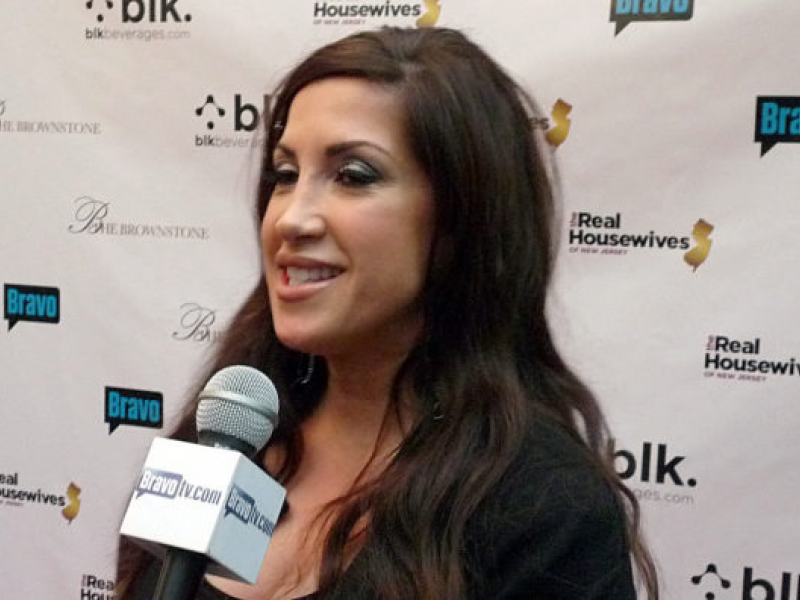 Patch.com
:
It's, like, didn't these "Real Housewives" stars have enough problems already?

The state Department of the Treasury has identified the state's top business and individual tax delinquents who owe a combined $83 million, and a "Real Housewives" couple found themselves on the list.

"Real Housewives" stars Jacqueline and Chris Laurita of Franklin Lakes, who have bankruptcy and foreclosure issues, appeared at number 54 on the list, each owing $338,337.05. A home owned by Chris Laurita, located in Wayne, is being foreclosed upon.

The couple had placed the Franklin Lakes home on the market in January 2014 for $2.85 million, then dropped the price later that year to $2.78 million, according to nj.com.

The custom-built six-bedroom home features ornate millwork, hand-painted murals in the dining room, a custom kitchen with a wine fridge, according to the report. According to court recods, Chris Laurita took out a $1.6 million mortgage in October 2007, with monthly payments of $10,846 - but has not made made a payment since October 2014.

The Lauritas were not initially not invited back for the show's sixth season, though they did appear in later episodes, commenting on the legal drama surrounding co-star and frenemy Teresa Giudice, according to the report.
RELATED::
Melissa Gorga Reacts To Criticism Over Not Visiting Teresa Giudice, Jacqueline Laurita Reacts To Joe Giudice Saying She And Caroline Manzo Have Not Reached Out