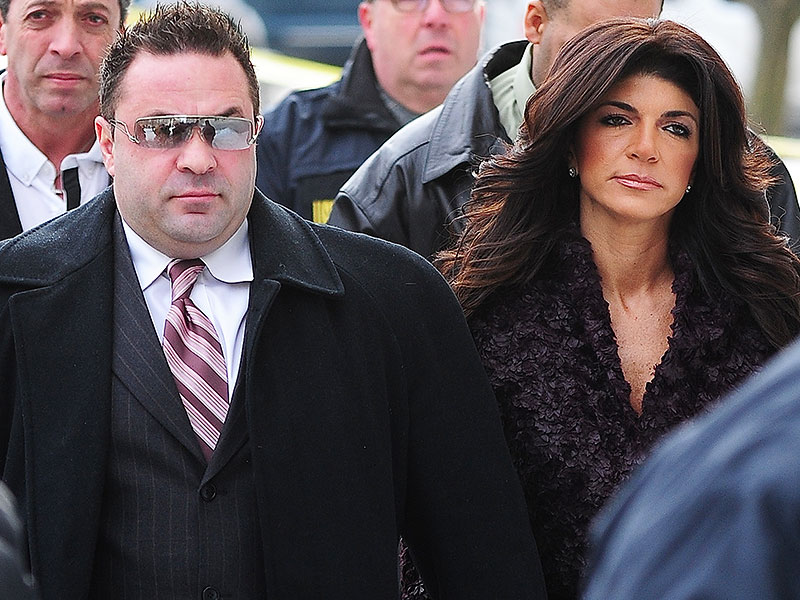 People.com
:
Just because Teresa Giudice is behind bars doesn't mean she's out of her children's lives.

In fact, the Real Housewives of New Jersey Star, who will be released on Dec. 23, helped plan her daughter Gia's eighth-grade formal with the help of cousin Teresa, who said Giudice had sent multiple emails on the day of the event to ensure every detail down to the table cloths was perfect.

On the first episode in three-part special The Real Housewives of New Jersey: Teresa Checks In, which premiered Sunday night, viewers got a look at how the Giudice girls – Gia, Milania, Gabriella and Audriana – were coping with their mom's absence – and how she worked to make it up to them.

In a phone call with husband Joe, she stated clearly of her time away: "I don't want it to affect them in any way."

Daughter Gia said keeping a sense of normalcy went as far as telling the youngest daughters that Teresa is "working" as opposed to in prison, though Joe clarified on Sunday's Watch What Happens Live that all the girls are aware.
When it came to the planning for Gia's party, though, Joe affirmed, "My wife, she doesn't miss a beat, for sure."

Her attorney, James J. Leonard Jr., had a more colorful take: "I tell Joe she's like a crime boss – she barks out orders, and if you don't do what she wants, she isn't happy."
RELATED:
11 Times Real Housewives of New Jersey: Teresa Checks In Reminded Us How Real Reality TV Can Be