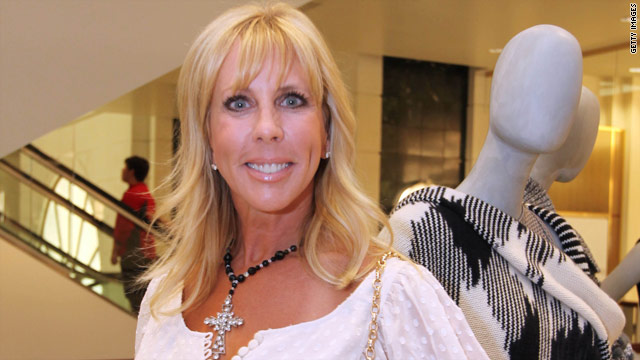 Of course, she does.
Is anything ever Droopy's fault? Can't wait till she reveals to the world who exactly kidnapped and forced her to stay on a show that was supposedly causing so much drama to her marriage:
Bravo's hit reality franchise focuses on the lives of "Real Housewives," but is it ending their marriages in the process?


"Orange County" star Vicki Gunvalson filed for divorce from her husband Donn last year, and claims the reality program had something to do with it.


"Six years ago when Donn and I started, we didn't have 90 percent of the problems that we have now and I truly believe it is the show," she tells CNN.


"[W]e had a good foundation. We really felt like we could battle it and the reality was I got too busy for him. My business in itself - I have 400 agents and 12 employees and I'm at the office a lot because I was trying to film TV in there and then he felt deflated… the center of my universe was not my husband," she says. "I didn't have anything left for him and we grew distant. If I didn't have the show I would have had more time for him. That's the reality."