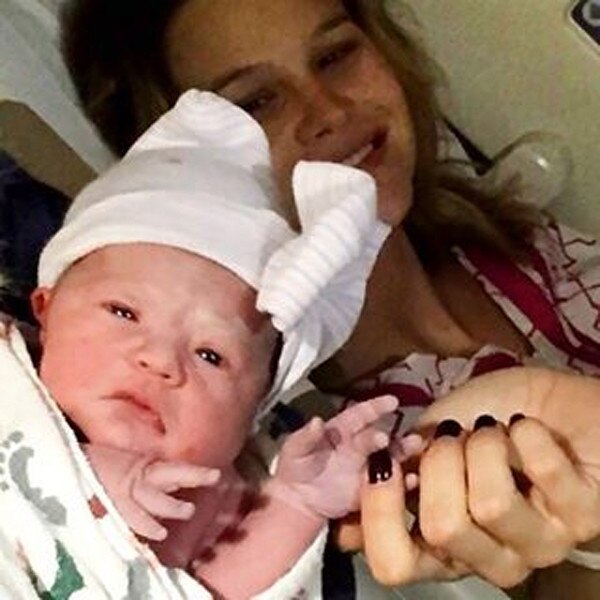 EOnline.com
:
It was a very happy Thanksgiving for Meghan King Edmonds and husband Jim Edmonds.

After more than a full day of natural labor, the 32-year-old Real Housewives of Orange County star gave birth Thursday to daughter Aspen King Edmonds. Meghan announced the news Friday and posted the first public photo of their little girl on Instagram Saturday.

"Our perfect Aspen King Edmonds made her grand entrance on Thanksgiving Day, November 24, 2016, 6lbs 11oz," Meghan wrote.
Meghan called her husband "incredible" and said he never left her side while she was in labor.

"I could not have labored naturally without him and my doula," she wrote. "Jimmy was a constant source of support through every contraction, each blood-curdling scream and each time I told him I thought I was dying and couldn't do it anymore. He ran baths, helped me walk, helped me breathe, held my hands, essentially endured the burden of my pain for all 22 hours."
Meghan said Aspen is "a healthy, strong happy baby who loves breastfeeding and already holding her head up!"

"I feel like I worked out for a week straight and my throat hurts from yelling but I survived unscathed without so much as a tiny tear and now I feel like the strongest warrior on the planet (and Jimmy thinks so too)," she said.
RELATED:
Moving On! Meghan King Edmonds Refuses To Raise Daughter In California