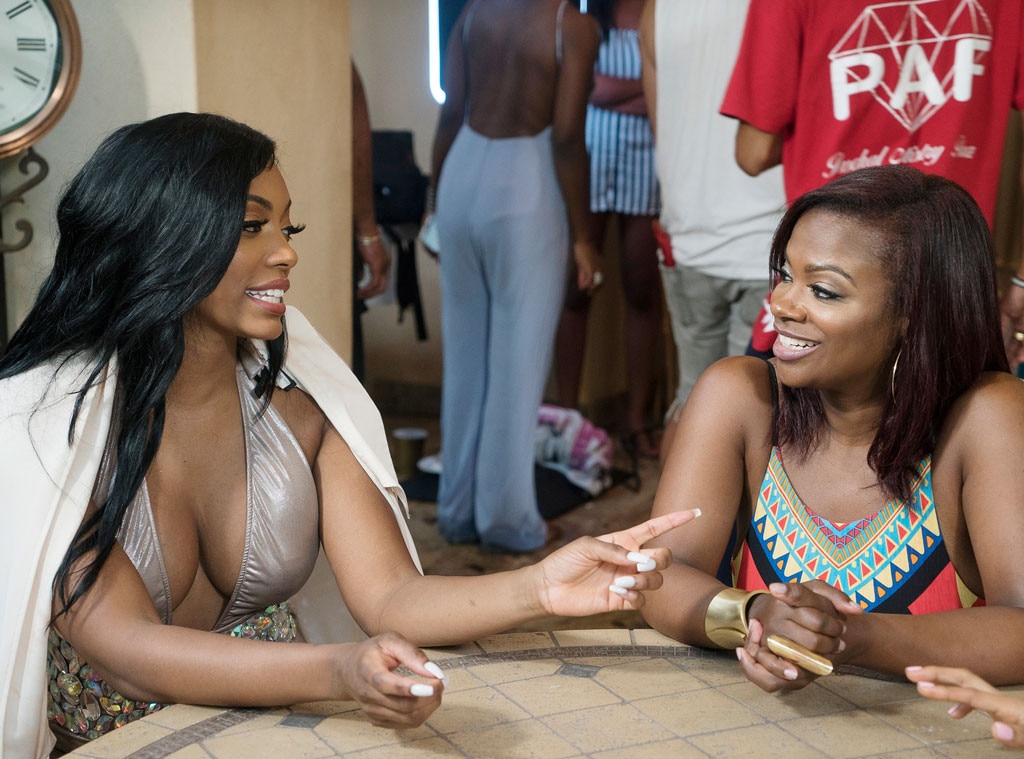 EOnline.com
:
The new season of The Real Housewives of Atlanta may be the first in the show's history to not include a single appearance from OG Southern belle NeNe Leakes, but returning star Kandi Burruss wants you to rest assured that, while you might miss a "bloop" or two, you won't miss the fireworks because there's still plenty of them.

"You know, it's not much different. Before, it was a lot of drama, and now, it's a lot of drama. And the show is still going to be awesome," she told E! News. "Don't get me wrong, I love NeNe and I love her personality. Well, I mean, you know we bump heads, but I think she was good with the crew. But this year, the crew is still just as crazy, and there's still just as much story going on."


As the trailer for the new season made clear, part of the story this year will involve the wild accusations Kandi's co-star Porsha Williams makes about her regarding sex dungeons, down low lesbianism, and a proposed foursome with her husband Todd Tucker and Porsha's friend Shamea—accusations that Kandi is quick to dismiss as pure fiction.

"I'm sure people will watch that and be like, 'Oh my god, Kandi did this. Oh my god.' Whatever," she said. "And so it becomes about that she's just a straight liar, and that's what I can't get past with her.

It's like, if you make stuff up for people to feel a certain way about somebody…It's how I always say that certain girls on the show do things for the sake of the fans to get you to think they're a certain way, but behind camera, they're a totally different way. This is a perfect example of that."


In other words, don't expect an easy reconciliation between these two once Porsha starts talking.
Another reconciliation you might not want to hold your breath for? One between Kandi and her former BFF Phaedra Parks. "We're shaky. For moments, we try to be cool, but I always say we're just cordial. We're cool enough to be able to be adult enough to be around—because we have mutual friends—to be around everybody without going crazy. And that's it," she admitted. "We've had some negative moments in this season, as well, and we try to be cordial. And that's it."
RELATED:
Kandi Burruss on Kenya Moore and Matt Jordan's Relationship: "It's Kind of Scary to Me"