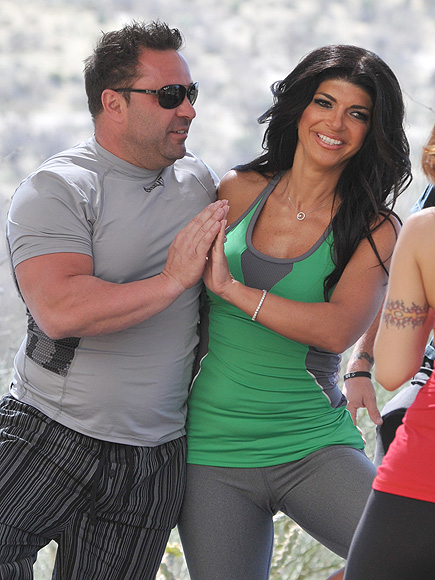 People.com
:
Teresa Giudice is missing her "Juicy Joe."

The 44-year-old reality star posted a photo to Instagram on Wednesday of her and husband Joe Giudice, who is currently serving a 41-month prison sentence for fraud.

"Can't wait to do yoga again with my Juicy Joe," Teresa, who visited Joe in prison last month, captioned the shot. "Love him."

She added a heart emoji afterwards.

Teresa has a new love for yoga and previously told PEOPLE she plans on becoming an accredited yoga instructor after practicing it during her nearly yearlong stint in prison.

"I love yoga," she explained. "It really changed my life. It really got me through this whole ordeal – it really did – being there and everything. I can't live without it now."

"I want to come out with my own yoga DVD tape, my own yoga line. If you put out what you want, sometimes you get it. Never say, 'I can't do that,' because then you're already bringing yourself down," she continued.
RELATED:
Teresa Giudice celebrates daughter Gabriella's fifth grade graduation... after posting about missing 'my Juicy Joe'