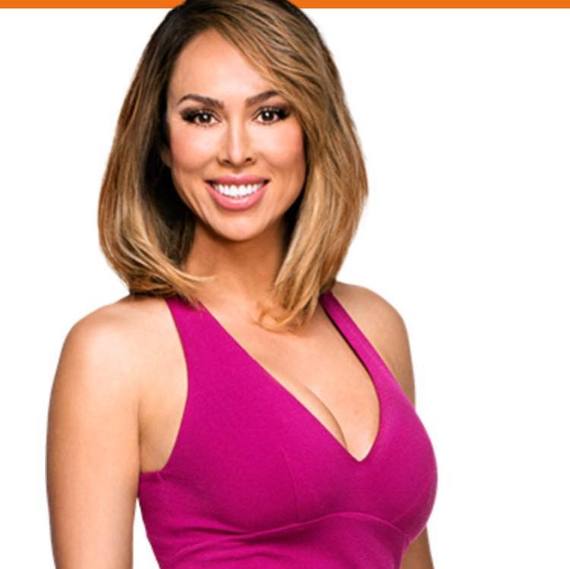 HuffPo.com
:
Every city of the "Real Housewife" can always use a refresh and a jolt of energy. Kelly Dodd has landed in the O.C. and this lady is a virtual lightning bolt for "The Real Housewives of Orange County" (premiering June 20th on Bravo, check local listings). We chatted with her about being the newest lady on the block, her opinions on her fellow cast members, and what it's like to have the cameras watching her virtually all the time.



Kelly, new Housewives historically are a mixed bag. I have a feeling that, based on what I have seen so far, you are going to be one of our favorites. Oh thank you!


How does it feel to be the official new "Real Housewife" in the O.C.? It feels great. It's been such a great experience and a really fun experience. It's awesome and I have enjoyed myself through the whole season. I love it!


Were you a fan of the show before being cast? I watched it more when it was more of the beginning, the Cota De Caza scene. Once they started fighting...I really liked the relationships, the family, the teenagers, the parents. All the fighting stuff, I really wanted them to get back to the women and the family. I kind of stopped watching then, but when it would be on I would watch it, just never from the beginning to the end. I would see it because I would have Bravo on, I just didn't follow it strictly.


Was it very different going from being a regular wife and mom to suddenly having cameras following you to everything, from small events to the biggest events? You know, actually it seemed very natural. At first it was weird, in the beginning. I felt very natural since I built relationships with the camera people and the production team. It seemed very natural and not very weird. They are in here quite a bit, but they are great and such awesome people.



They say one of the keys to being a great Housewife is to not write your own narrative and to just simply be yourself. Do you think, looking back, you were truly yourself? I think I was my real authentic self, I feel like the other women aren't, at least a couple of them-Shannon and Heather-are fake.
RELATED:
Pregnant Meghan King Edmonds & Kelly Dodd Open Up About Scary "RHOC" ATV Crash & IVF