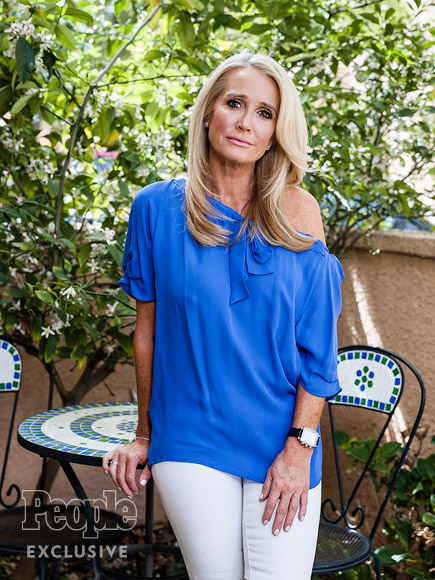 People.com
:
Kim Richards' longtime struggle with alcoholism has made national headlines in recent years, most recently following an arrest for public intoxication last April, but the reality star's issues with alcohol didn't start until she was in her mid-20s.

"I had my first real drink at 24," Richards tells PEOPLE exclusively in this week's issue. The former child actress, who now stars on Lifetime's The Mother/Daughter Experiment: Celebrity Edition, says prior to that she had "sips every now and then," but the problem only developed during the painful end of her second marriage.

Until her split from second husband Gregg Davis in 1991 (they have two children: Whitney, 26, and Chad 24; Richards also has Brooke, 30, and Kimberly, 20, from other relationships), "I was always disciplined and driven about my body and what I put into it," says Richards, 51. "But the pressure with the divorce and the custody battle, it got to me."

Richards says she began drinking a glass of wine at night, which soon escalated into more. "I started noticing I was drinking a lot," she says. "That's when my issue started."
RELATED:
Kim Richards Wants to Leave The Mother/Daughter Experiment After an Emotional Faux Funeral