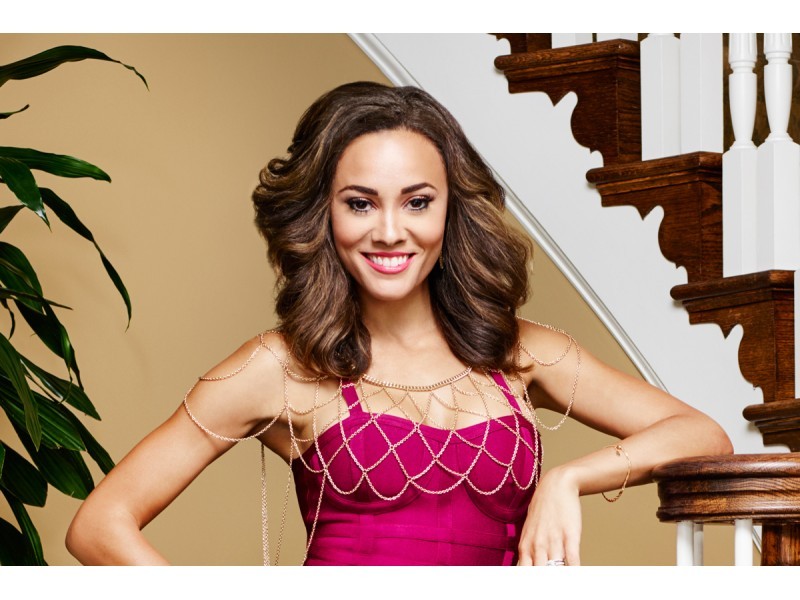 Patch.com
:
From America's couch, Bravo's "Real Housewives" franchise looks like a terrifying champagne-fueled bloodbath for anyone unlucky enough to get caught in the crossfire. For "Real Housewives of the Potomac" star Ashley Darby, however, it's almost like a mental vacation.

"How often would I get the opportunity to do that, to talk like that, to really be my raw self?" Ashley said alongside her husband Michael Darby, also featured prominently on the show, which is now several episodes into its first season (filming wrapped last August). Ashley was Miss D.C. back in 2011, and Real Housewives is a welcome opportunity to ditch the "prim and proper" persona for a strong, stiff dose of the real, she says.

"Being a 'Real Housewife,' I can just be me," she said. "Now I can say whatever I want and I do, and it gets me into trouble, but it's just meant to be fun now."

That's not to say it's been easy. Ashley certainly has been to glamorous Potomac, home of the rich and famous, but her home is here in Arlington along with her "baby," the brand new Australian restaurant Oz at 2950 Clarendon Boulevard. The other women on the show not only are from Potomac, but they already knew each other. She didn't know anything about them when it came time to mix it up on camera.

"That all have some relationships, some rapport," Ashley said. "Then there's me. They don't tell me anything. I know nothing. They plop me down in a circle."

She shakes her head, recalling the intense experience.

"Woo!" she lets out. "They are very independent, very boisterous and certainly don't hold back anything. So I just had to learn to hold my own."
RELATED:
'Real Housewives Of Potomac': Is Ashley Darby's Husband Gay? Top 3 Episode 6 Spoilers [WATCH]