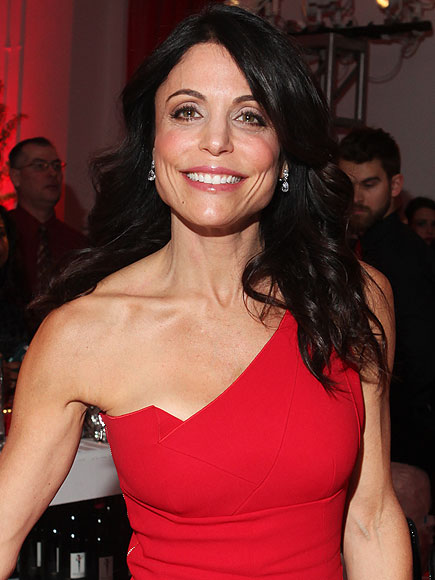 People.com
:
Bethenny Frankel's new book I Suck at Relationships So You Don't Have To sounded like a fun idea, but it turns out nothing was more serious for the reality star.

"I learn more from my mistakes than my successes," Frankel, 44, tells PEOPLE in this week's issue. Her biggest mistake? "Not going with my gut."

"Everyone always talks about going with your head or your heart, but I think you should go with your gut," says Frankel, who's still battling in court with her second husband, Jason Hoppy, more than two years after their split. "Your heart might be telling you, 'I love this person. I love sex with this person,' but you might not be compatible. And your head can say this person is great on paper, but your gut can tell you when something is off."
"Fear is the biggest issue for me in relationships," says Frankel, an expert at revealing her flaws and then turning them into business ventures. "If I allow myself to really love, which has only happened twice in my life, the notion of being this age and only loved twice in your life – the math is scary. When you actually feel that, it's terrifying because you don't want to lose it."

"I'm not Freud," she says. "I don't want to go back to the womb, but I think it does have to do with my past. My fear of being left and abandoned. It's scary to open up and connect because the idea of not ever speaking to someone again that you care for is very scary to me."
RELATED:
Backstabbing Bethenny Ditches 'RHONY' Premiere Bash For Kyle Richards After Her Return Boosts Show Ratings