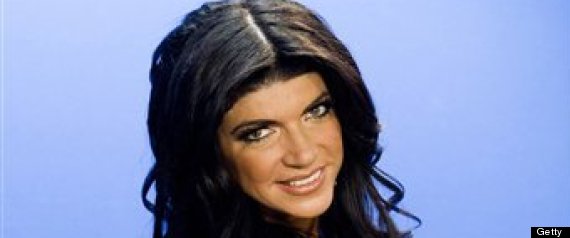 HuffPo.com
:
The Real Housewives of New Jersey were no doubt surprised to learn that fellow cast member Teresa Giudice was finally accepting responsibility for her wrongs against them. Teresa went so far as to write heartfelt letters to Jacqueline Laurita, Kathy Wakile, Caroline Manzo and sister-in-law Melissa Gorga. But instead of mailing or emailing the notes, Teresa sold them to In Touch magazine.

"Why send a private letter when you can have In Touch deliver the news to everyone?" an editor at the magazine told me. "It's so emotional to read that Teresa missed her friendship with Jacqueline and that she has nothing but love in her heart for Kathy. It's a fantastic story that any magazine would love to have as an exclusive in exchange for only $6,500."

But when I saw Caroline just before the story hit newsstands, she told me that a public apology wouldn't mend their broken friendship.

"I have nothing to do with her and that's my decision," Caroline said.

Melissa, on the other hand, may be more receptive to Teresa's attempt to work her way back into the group.

"I just recently went to the kids' birthday party," says Melissa. "So I will do anything that has to do with the kids. The adults have some things to work out right now."

Beyond that, the ladies aren't saying much about their relations with Teresa. You'll just have to tune in to watch what happens.

"I think this season is cut and dry," Melissa says. "You will see it. There's nothing being hidden. It's all laid out for you to make your own decision."

A word of advice, Teresa: Next time you need to make an apology, hit the phones, not the newsstand.
RELATED:
Teresa Giudice Dishes on Her Bankruptcy Struggles and the Sincere Apologies She's Offered Her Castmates