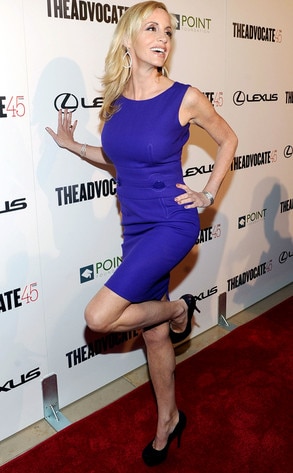 EOnline.com
:
Guess Camille Grammer couldn't say farewell to the drama forever!

A source confirms to E! News that Grammer, who left her role as a series regular on Real Housewives of Beverly Hills earlier this year, is heading back to the reality show.

So in what capacity is she returning?
Our source tells us Grammer is doing cameos for next season, including an appearance at Kyle Richards' birthday party, which she attended this past weekend. Over the coming weeks, Kelsey Grammer's ex-wife is expected to continue to shoot scenes for next season.

Last month, Grammer refuted claims that she'd been fired as a Real Housewives regular. "I didn't want to expose my personal life so much anymore," she explained. "I had done that and was over that. I care very much for my family and children, and that show tends to take me away from them. I really want to focus on them right now."

Looks like this way, she gets the best of both worlds.
RELATED:
Camille Grammer: I Was Threatened By My Boyfriend's Baby Mama