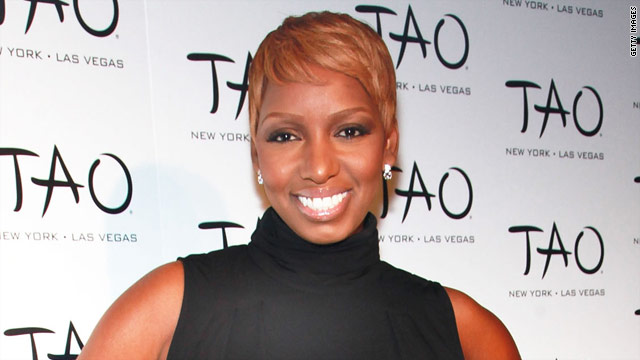 Eatocracy.com
:
NeNe Leakes is one of the stars of Bravo's "The Real Housewives of Atlanta" and author of Never Make the Same Mistake Twice: Lessons on Love and Life Learned the Hard Way.


While it's easy to get caught up in all the hair pulling and which housewife isn't talking to the other one, we want to know the important things, like what they're eating.


Turns out, the charmingly outspoken housewife likes her snacks salty, her wine sweet, and will make a beeline for the cheese tray at any social affair.


How was your Thanksgiving?
"It was great, but a bit different. I went to my aunt's house in Athens the day before Thanksgiving. She is eighty-one years old, and I took all of my family members out to dinner the day before. On Thanksgiving, my girl friends came over and we put up Christmas decorations and had cocktails - it was really nice.


I put up my tree every Thanksgiving, and for dinner I cooked homemade macaroni and cheese, rice, my aunt's dressing recipe from scratch, BBQ ribs, a turkey breast from HoneyBaked ham, cakes from Neiman Marcus, green beans and collard greens.


Everyone wants certain items made from scratch like collard greens. But there are other items that you really can purchase in advance for the holidays. I know how to cook, but I'm not a big cooker - I love the holidays since they are about friends and family."


What is your favorite restaurant in Atlanta?


"One of my favorite restaurants is the Lobster Bar - I like the fried lobster tail for dinner. One of my favorite lunch places is Twist.