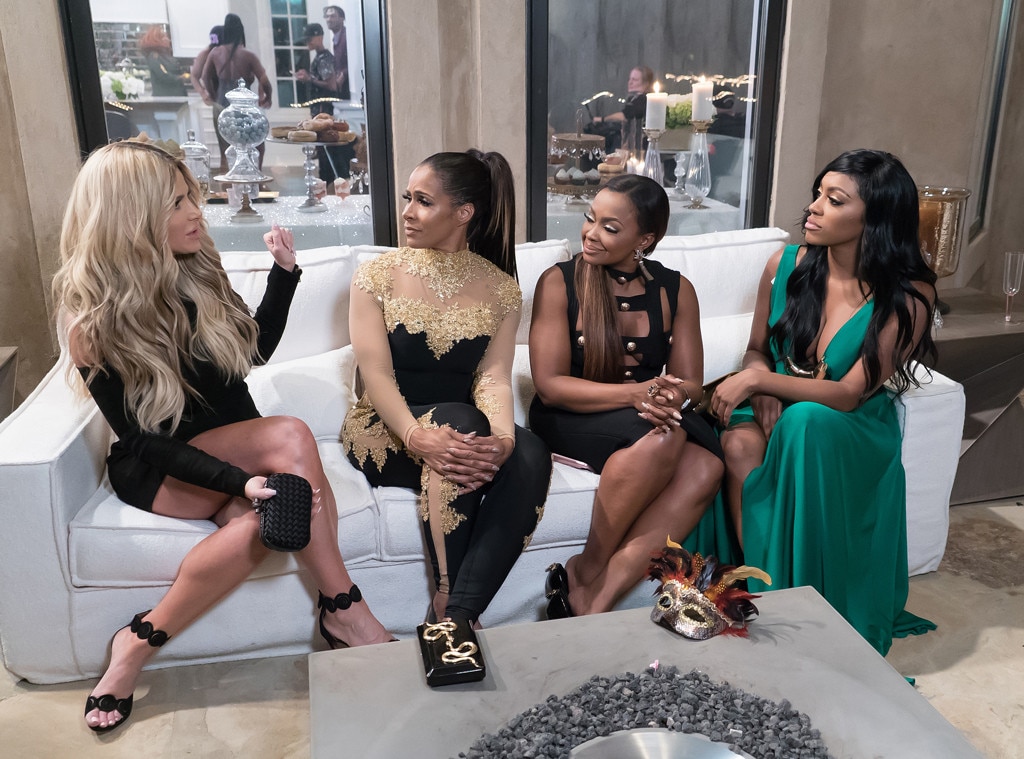 EOnline.com
:
"Not much has changed in five years!"

After years of fan pleas and rumors of Bravo's begging, it's finally happening: Kim Zolciak-Biermann is making her triumphant return to The Real Housewives of Atlanta.

The OG Georgia peach, who left the series midway through filming the fifth season and is currently filming the sixth season of her spin-off Don't Be Tardy, pops up in the upcoming season nine finale as a guest at fellow OG Sheree Whitfield's long-awaited Chateau Sheree housewarming party. As if no time had passed at all, she immediately finds herself in a sparring match with Kenya Moore. And as she told E! News, she wasn't expecting it at all.
"Of course I'm going to support Sheree. She's always been extremely supportive of me and everything I have going on, so I was super excited to go and see her house finally. I didn't even really think about—it didn't really cross my mind what I would be stepping in to, to be honest," she admitted. "But I definitely didn't think I'd be duking it out with whatever her name is, Kenya. I call her Kendra all the time. Whatever the f--k her name is. Miss Negative Nancy over there."

Despite the drama with Kenya—and despite her admission that her friendship with Sheree is the only relationship she's nurtured since leaving the show—Kim told us she enjoyed her brief return to the RHOA world. "It was great to see everybody else, honestly. Cynthia [Bailey], she's so beautiful. It was great to see her, and of course Sheree and Kandi [Burruss.] Porsha [Williams,] Porsha's hilarious. So f--king funny. So it was great. I definitely didn't expect to duke it out with whatever her name is."
RELATED:
Kenya Moore Accuses Kim Zolciak of 'RHOA' Treachery