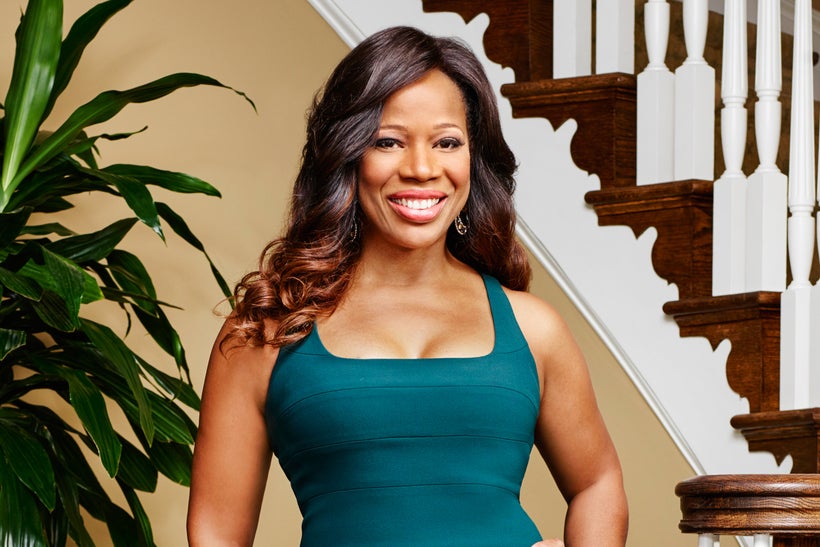 HuffPo.com
:
If there is ever someone that has "gotten their happy back" it's "Real Housewives of Potomac" cast member Charrisse Jackson Jordan. While her marriage to husband Eddie Jordan may have imploded during last season, she is back with a new attitude and plans to let her cast mates know exactly where she stands. We sat down to chat about her new perspective, what it's like going into the second season with a new castmate, and what makes this year truly different.


You are back for a second season on "The Real Housewives of Potomac" and it really seems like you have eased into your independence and are really loving it! What's different for you this season?

Yes, I am definitely in a much better place than i was last season. I think I am in more of my comfort zone really. Last season, I had so much going on in my personal life and it was all new, so I was unsure of how to navigate it. It was almost like going through another death. Most people don't know that prior to filming, I had three siblings that had passed away within two years and two of them had passed away within two months of each other. The first though was that being a part of the cast could be a fun thing to do, to put my mental space somewhere else. Then I had to deal with another death though, which was my marriage. I was really mentally fatigued when I was filming last season. The beauty of it is though, is that I believe everything happens for a reason. When I look back at the person I was last season, I see a person that was really sad. Sometimes you have to really see yourself to really get it. People were actually saying that to me, saying that I was not myself, they were hoping for happiness for me again, things like that. When I watched, I saw what they meant.


During your first season you had real and relatable issues going on. I think that helped you become one of the more beloved ladies on your cast during your first season.

Thank you! To me, to do something like this show, you have to be honest with your life and not try to become a character. I think often times people look at shows like this and think it's fake, but for me, I find it more interesting to see your true self. I would rather people see the struggle that I am going through and how I am overcoming the struggle, versus me coming in and pretending like I am something that I am not. I could have easily gone through last season and acted like my marriage was great, knowing that it was not, and excused him by saying he worked in New Jersey. I was put in a position to have to deal with it, and it actually really made me deal with it; my own reality!
Reality is different for you and your castmates this year, as Katie Ross is out after Season One, and Monique Samuels is joining the cast. What is it like welcoming a new lady into this group of very different personalities?

You know, she's from Jersey! She's from the Atlantic City area. I love her. She is a very genuine character, what you see is what you get and I like that. She's not a pretentious person. She and her husband do very well, but she is a great person and very genuine. At the same time, a "newbie" coming into this situation, people will try to come for you, but she can actually stand on her own. She is officially my "little sister" now.
RELATED:
'Real Housewives of Potomac' recap: Sipping tea