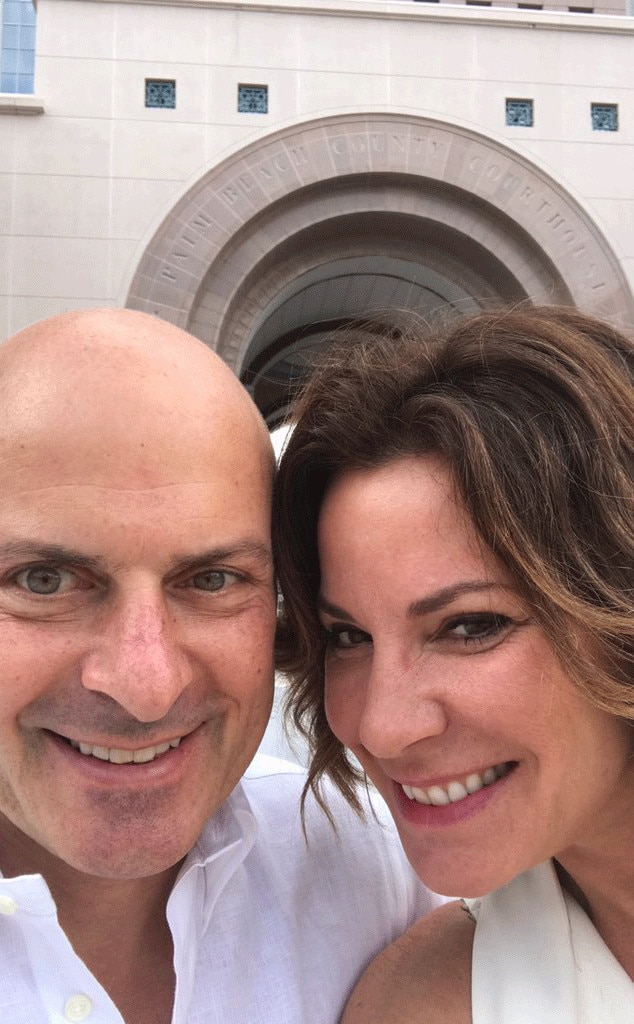 EOnline.com
:
They didn't say it would be easy, but they did say it would be worth it.

With Luann de Lesseps' wedding just weeks away, the countdown is officially on for the Real Housewives of New York star's dream ceremony with Tom D'Agostino.

"Getting our #wedding license," the reality star shared on Twitter Monday afternoon. "#exciting #marriage #love xo."

Exciting? Yes. Easy as pie? Not exactly.

In the last season alone, viewers watched the couple experience more than a couple of hurdles in their relationship. At first, it was Luann finding out her fiancé had previously gone on dates with her co-stars Ramona Singer and Sonja Morgan.



But then, Bethenny Frankel received photographic proof of Tom kissing another woman at the Regency Hotel.

"Yeah, I made a mistake, and I feel awful about it," he admitted to The Insider after the episode aired. "If I could take it back, I would. I love Luann tremendously."

And despite plenty of hesitation and concerns from her co-stars, Luann stood strong in her belief that Tom was her soulmate and that they could move forward.

"Yes, we did hit a little bump in the road. I think that when those things happens, it's a real test of people loving each other and getting past things that happen," she shared on The Steve Harvey Show. "I think that if you can't forgive somebody you love, who can you forgive?"


She continued, "It's made us stronger than ever and I knew then and I know now that we do love each other and that's the most important thing and so, we're getting married."
RELATED:
Dorinda Medley Is Always the Life of the Party