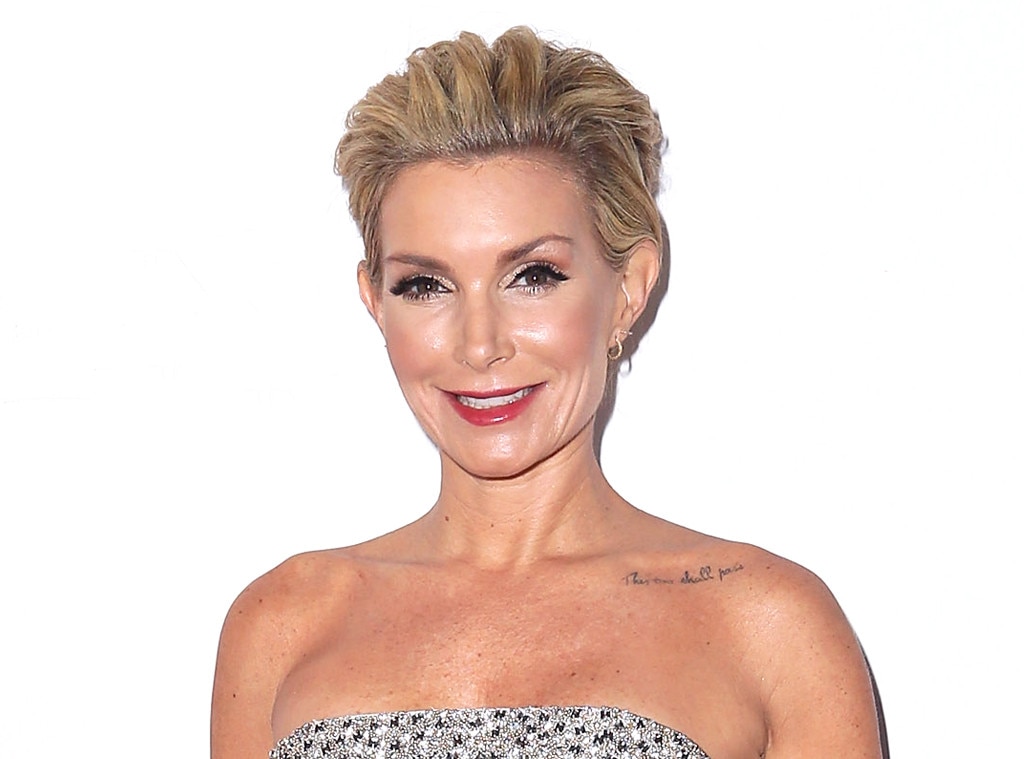 AOL.com
:
Eden Sassoon was more than ready to jump into the action on the seventh season of Bravo's "Real Housewives of Beverly Hills." As one of the two new cast members this season, Sassoon will have the spotlight on her as she enters the show in January, as all new "Real Housewives" do," but she's more than up for the challenge.

Sassoon owns multiple businesses herself in Los Angeles, including a full service salon called EDEN by Eden Sassoon and two pilates studios called EDEN by Eden Sassoon Pilates, and she is the daughter of the late beauty icon, Vidal Sassoon. In addition, the single mother of two recently celebrated four years of sobriety.

Regardless of all that she has going on in her life, Sassoon maintains that she is -- and always will be -- an open book both off camera and on. I recently caught up with the newest "Real Housewives" star to talk about why she decided to join the show, whether or not she had any anxiety about it and what we can expect from the show's seventh season, which is being dubbed a "new chapter."

Congrats on the new gig as a "Real Housewife!" What was the process like of joining the show?
[Lisa] Rinna and I were kind of friends via two degrees of separation, and it was a very natural progression. She had come into [my] studio for pilates, and we had mutual doctors and things, and it was just, like, "Hey! Do you want to come hang out and do this?" At this point in my life, I'm open to anything that comes my way, because I think there's a lesson to learn in everything. So, I said yes, and here we are!

Were you a "Real Housewives" fan before you signed on? How much of the show had you seen?
To be honest, no. My kids are 10 and 11, my father passed four years ago, I've been sober for four years, I have three businesses and a non-profit and I'm single! You can imagine the amount of time that is spent in life versus getting in and watching six or seven other women's lives. I really had to focus on my life.

Of course, being in Beverly Hills you hear what's going on, and I have watched a couple of episodes in the past, but last year for me, to be honest, was hurtful. There were things that went on that had me going, "What goes on here?! This is really disturbing and upsetting!" That was kind of my past feeling about the show.

Considering that you had only really heard negative things about the franchise, did you have any anxiety about joining the cast?
No, I'm one to live in each moment and bring myself [to the situation] and be present, so I just thought, "Let's do this completely." And If I stay true to who I am, then I feel that the energy can shift. Whatever it is that I'm up against, if I am me, then no matter what the energy can shift. That's just how life is. So, I was willing and ready to take on whatever I was going to be faced with.
RELATED:
Kyle Richards Not Happy With New 'RHOBH' Star Eden Sassoon?