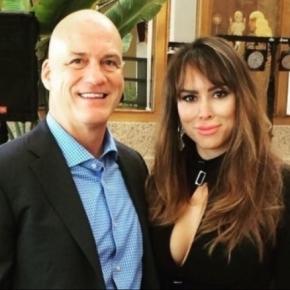 RadarOnline.com
:
New housewife Kelly Dodd proved she could "woo-hoo" just like co-star Vicki Gunvalson, but is she partying it up too hard? In divorce papers exclusively obtained by RadarOnline.com, Dodd's husband accused her of ditching their daughter for booze.

The Real Housewives of Orange County star filed for divorce from her husband of nearly six years at the time on March 6, 2012.

In the documents, she asked to be awarded joint legal custody and primary physical custody of their daughter Jolie, then 5, with reasonable visitation rights to Michael.

"As Jolie's primary caretaker, driving her to and from school, taking her to medical and dental appointments, activities, etc., have been my exclusive responsibility, in large part, due to Respondent's absence due to his employment," she explained of why she deserves primary custody.

In Michael's response, he requested joint legal and joint physical custody of their daughter.

"Petitioner and I have both been very active in our daughter's life and have both been the primary caretakers of Jolie since she was born," he defended in the filing. "I have been a very hands on father and since Petitioner moved to Orange County, I have been to Orange County every opportunity that I have had to see our daughter."

Michael then accused his wife of leaving their daughter for nights out!

"Since moving to Orange County, Petitioner has had the tendency to leave our daughter with Petitioner's mother or with babysitters in order to allow her plenty of opportunities to go out on dates, to bars, or have girls nights with her friends," he slammed.
RELATED:
'RHOC' Newbie Kelly Dodd Arrested For Domestic Violence in 2014 — Report