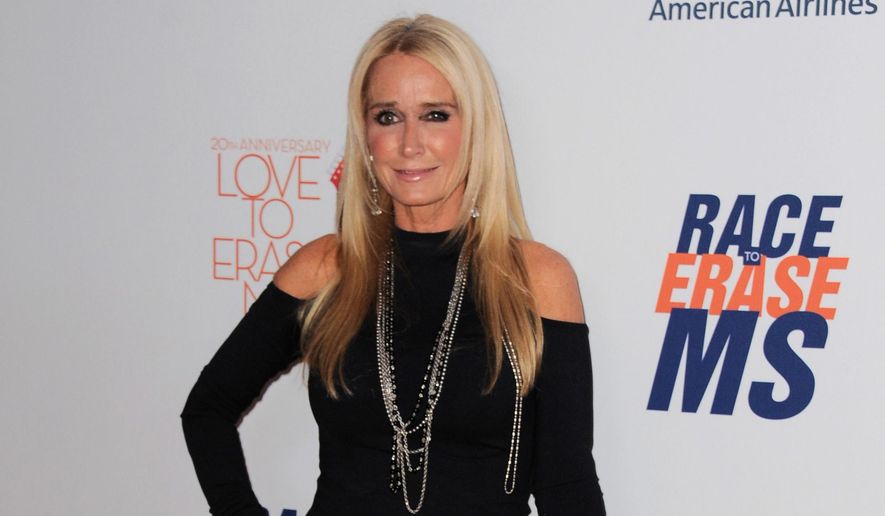 WashingtonTimes.com
:
Most people know Kim Richards as the combative, often out-of-control star of the reality TV series "Real Housewives of Beverly Hills." The real-life sister of Kyle Richards, half-sister of Kathy Hilton and aunt to Hilton sisters Paris and Nicky has spent more time on TMZ and in the tabloids than anything else — including for a pair of arrests for public intoxication, resisting arrest, trespassing and battery on a police officer, and a second for allegedly shoplifting at a Target store in the San Fernando Valley.

But long before Miss Richards, now 52, was tabloid fodder, she was an adorable child actress. She was the precocious Prudence Everett in the classic sitcom "Nanny and the Professor," and went on to be Disney's first big female star by headlining "Escape to Witch Mountain," "No Deposit, No Return," "Return to Witch Mountain" and "The Whiz Kids" series. As a teenager she turned in memorable performances in "Tuff Turf" and "Meatballs 2." More recent adult work has included performances in "Black Snake Moan" and a cameo in the big-budget "Race to Witch Mountain" remake.

At The Hollywood Show, a quarterly fan fest autograph event in California, Miss Richards talked about her early acting days and how gardening is her therapy.

Question: What is the most common thing fans say when they meet you?
Answer: They just talk about my career, their favorite show, their favorite memory. And they ask what are my favorite career memories, which is awesome because I get to think back on my favorite shows and the great memories I had making them.

Q: Do you have a favorite memory from when you were making "Nanny and the Professor?"

A: A couple. I was growing plants. We were making a garden. The whole set was covered with flowers. I just remember everywhere I looked, there were these beautiful flowers. I'm not gonna say that that is the reason I love flowers and roses and gardening so much, but it may have been the start of it.
On a day where things are kind of "not the best," you will always find me in the garden planting. It's therapy for me.

Q: What is the strangest thing a fan has ever asked you to sign?
A: You don't want to know. [laughs] I've had some really weird requests.

Q: Do you have any good memories from doing the "Witch Mountain" movies?
A: My favorites would be working with the animals and their trainers. Although that may not be fair that I'm leaving out all the [humans] I worked with. [laughs] Working for Disney and working with these animals was such a big thing for me. The trainers always let me be hands-on.

Q: You were one of the first Disney kid stars. Do you look back fondly on that time?
A: Yes, I do. I look back on my career and I'm so thankful.

Q: Do you feel like you missed out on childhood?
A: People ask me that a lot. Yeah, I didn't get to do this or I didn't get to do that. But there were so many other wonderful things that I did get to do.
And I'm super grateful to my mom. I think sometimes "stage moms" get a bad rap. My mom really worked hard in helping me with my career, and when I look back, I have some really amazing memories and experiences as a child actress.
RELATED:
Real Housewives of Beverly Hills Season 7 Will Have an "Interesting" Shift Thanks to New Cast Member