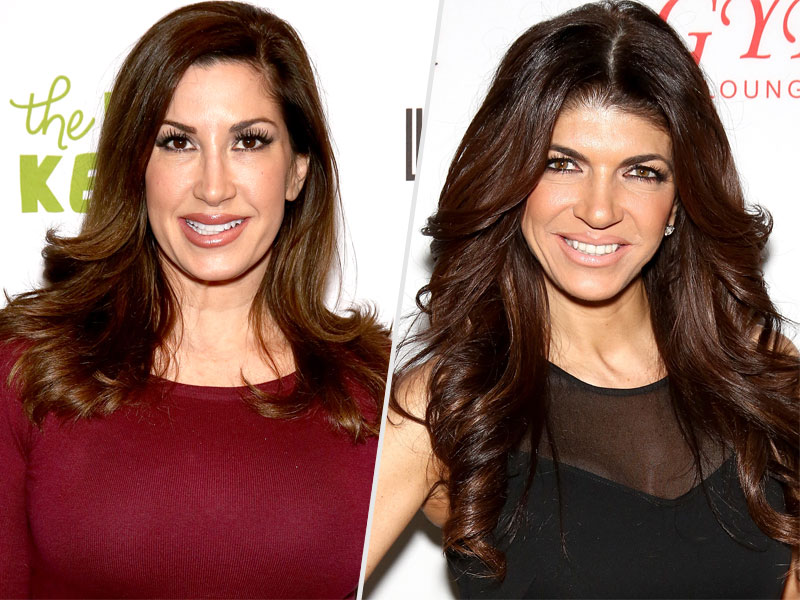 People.com
:
When you put two O.G. Real Housewives of New Jersey stars back together, sparks are bound to fly – and no one knows this better than Jacqueline Laurita and Teresa Giudice.

"Teresa and I have a roller coaster friendship," says Laurita, 46, in this week's issue of PEOPLE. "It's a love/hate relationship. Not all people will understand it."

Laurita, who is returning for the upcoming season 7 after taking a break from the hit Bravo series, says this time she's all about "trying to figure out who's sincere and who's genuine – I'm all about real relationships, I'm not about TV friends."

"I've been friends with Teresa for 13 years, so there are definitely things that I love about her or I never would have been friends with her that long ... but there are also things that frustrate the crap out of me," Laurita admits.

Of how Giudice, 44, has changed after spending nearly a year in prison for fraud charges, Laurita says that ultimately, she ended up seeing "a lot of the old Teresa."

"People don't change who they are overnight," Laurita says. "You might want to change and you might try to change but you are who you are, and Teresa's Teresa!"
RELATED:
RHONJ's Jacqueline Laurita on Her Autistic Son Nicholas: 'He's Brought So Much Joy to Our Family'