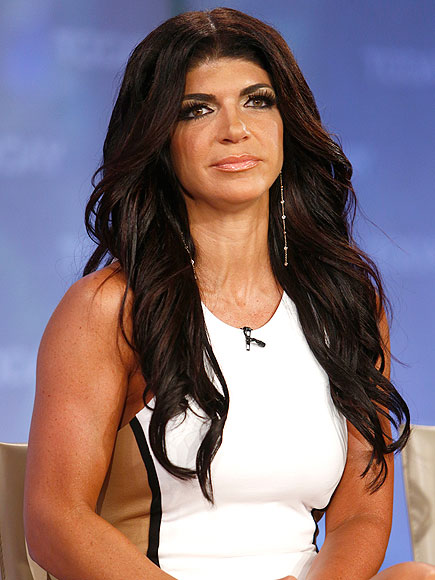 People.com
:
Teresa Giudice is settling into her new digs just fine.

The Real Housewives of New Jersey star, 42, emailed her lawyer, James J. Leonard, Jr., several times this week to let him know she is adjusting to prison – and so far, it's been okay.

"She's doing great," Leonard, tells PEOPLE. "I got a series of emails from her and she is doing phenomenally. It seems like she is getting acclimated very well. She tells me that everybody is nice and everybody is treating her respectfully. She said both the staff and the inmates are being nice to her and that she is getting along fine."

On Jan. 5, Teresa surrendered to authorities at the Federal Correctional Institution in Danbury, Connecticut, where she will be serving a 15-month sentence for bankruptcy fraud and conspiracy to commit mail and wire fraud.

Her husband, Joe Giudice, 44, is planning to visit her this weekend, says Leonard. "I can only assume he is bringing the kids," he says.

While Teresa is in prison, Joe is caring for their four daughters, Gia, 13, Gabriela, 10, Milania, 8, and Audriana, 5. When she is finished serving her time, he will serve a 41-month sentence for similar charges.

"She is looking forward to visits from her children," says Leonard. "I think she wants to see them whenever she can."
RELATED:
From Housewife To Housekeeper! Teresa Giudice's Prison Chore List Revealed