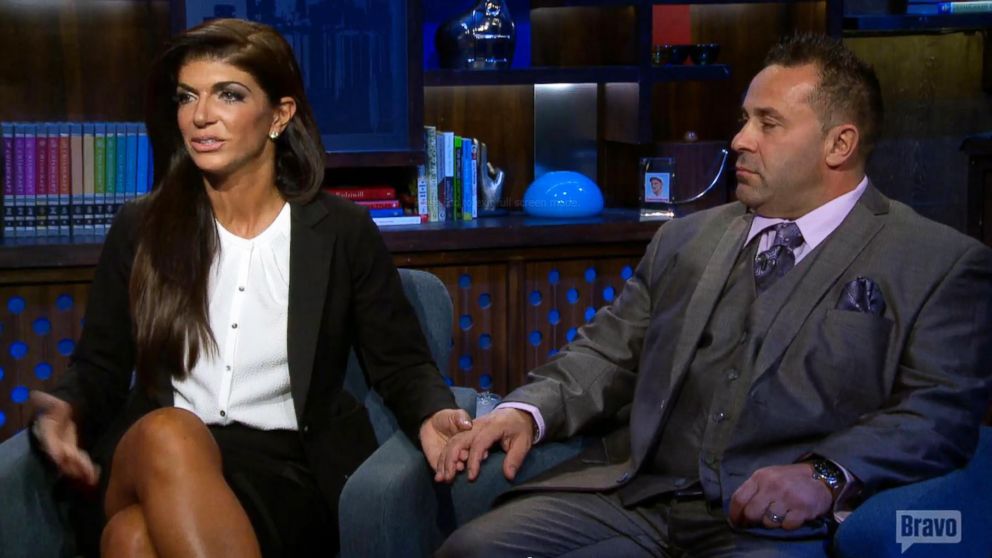 NYDailyNews.com
:
An uncomfortable Joe Giudice said in an interview telecast Thursday night that if he, his wife Teresa and their four daughters eventually end up in Italy, "that wouldn't be such a bad thing."

Joe and Teresa, who are best known as colorful characters on Bravo's "The Real Housewives of New Jersey," have some business stateside first.

She starts a 15-month prison term on Jan. 5 and when she gets out, Joe starts serving 41 months.

They had both pleaded guilty to bank fraud charges and taken a plea deal Teresa said in an earlier part of the interview she didn't fully understand. She had no idea, she said, that she could actually go to prison.

They also have considerable tax liabilities and since Joe isn't a U.S. citizen, he could face deportation proceedings after he finishes his prison term.

Asked by "Real Housewives" Executive Producer Andy Cohen how he would feel "if the family were living in Italy in five years," he didn't seem to flinch at the prospect.

He also said, "We'll cross that bridge when we come to it."

Or that ocean.

Elsewhere in Thursday night's interview, which the Giudices did as a paid part of their contract with Bravo,

Teresa said that if she had to do it all over again, she doesn't know whether she would have ever signed on for "The Real Housewives."

"I go back and forth," she said, noting several times that the downside was "you're scrutinized" by everybody in a way that non-TV people are not.

She declined to answer when Cohen asked her if she thought her impending prison term was a result of being on "Real Housewives."

In response to another question on whether he has a drinking problem, Joe admitted, "A little bit."

He can "drink two bottles (of wine) a night easy," he said, because "It helps me get to sleep. I don't wanna take a pill."
RELATED:
'Real Housewives' Star Joe Giudice Admits to Drinking Up to 4 Bottles of Wine a Night