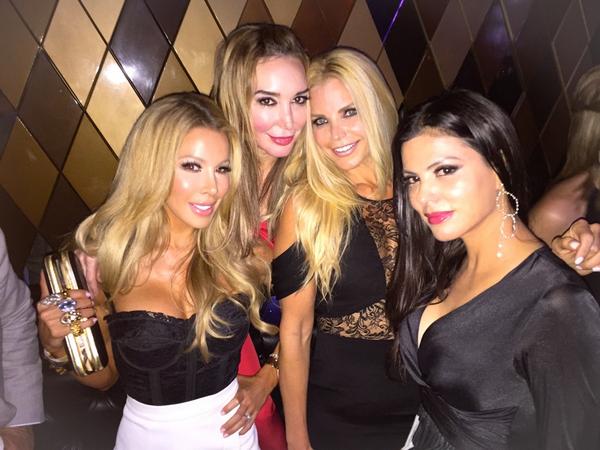 RadarOnline.com
:
Is it or isn't it? That's the question when we think about whether or not the Real Housewives of Miami will be returning.

After a picture of Alexia Echevarria, Lisa Hochstein, Adrianna de Moura, and Marysol Patton hit the Internet, there were reports that the show would in fact be returning, with Patton even serving as a full-time cast member. But a source tells RadarOnline.com that this isn't true at all!

"The show is NOT taping," the source tells Radar, "and, as of now, has neither been renewed or cancelled. It is still in limbo, but I can definitely confirm that the show is NOT taping."

In fact, the source even goes on to say that the four women are intentionally taking pictures together to spark rumors!

"These four women are intentionally showing up together at events in an attempt to make it seem like the show is back on and stay relevant," the source continued, "but that's just not the case. These appearances are all staged."

Considering the photos might be "staged," it's questionable that Lea Black and Joanna Krupa are missing from the picture. The source notes, "That should tell you something right there."

The idea of Patton returning to the show – should it return – as a full-time cast member would raise some questions, as the network downgraded her position last season.

"Marysol was only on the show for her mother, Elsa, and now that her mother can no longer tape the show, she definitely would not be brought back," the source added.
RELATED:
Joanna Krupa says 'RHOM' rumor not true; Lisa Hochstein tells fans to be patient