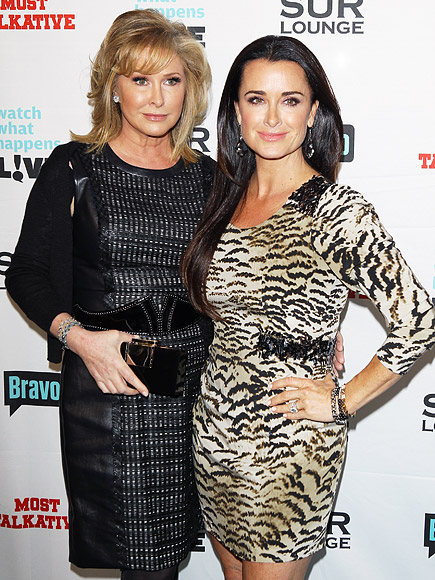 People.com
:
Not-so-Merry Christmas!

It's been a rough year for Kim Richards and her sister Kyle Richards, who weathered a painful estrangement as Kim struggled with alcohol abuse issues and subsequently entered rehab earlier this year.

Now, just as the sisters were working on mending their troubled relationship, older sister Kathy Hilton is getting into the fray.

An insider tells PEOPLE: "Kyle and Kim are still working on their issues, and now, Kathy and Kyle aren't speaking." The reason? Complicated family dynamics.

As The Real Housewives of Beverly Hills fans can attest, there is no love lost between Hilton and Kyle's husband, Mauricio Umansky. Says the insider: "Kathy's husband Rick [Hilton] is still mad at Mauricio for leaving [Rick's real estate company] Hilton & Hyland and starting [successful competitor] The Agency. The animosity has been building up for awhile. Mauricio isn't even welcome in the Hilton house."

Adding fuel to the fire, the insider says Kathy, 56, is furious that Kyle, 46, brought the family drama to reality TV, admitting on the Real Housewives of Beverly Hills that she was at one point uninvited to niece Nicky Hilton's July wedding.

"Kathy is mad that Kyle brought Nicky into the fight," says the insider, who notes that neither Kyle nor Kim were invited to Kathy's annual Christmas party at her home on December 12. "There is so much drama in that family. It's sad that even over the holidays, they still can't get along."
RELATED:
Kyle Richards Says Lisa Rinna And Eileen Davidson Talking About Kim Richards Was Wrong