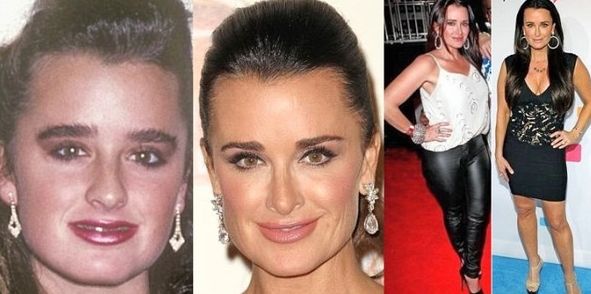 People.com
:
She lives in a town obsessed with looking young, but Kyle Richards isn't a fan of overdoing it with the nips and tucks.

"I'm one of those people who thinks less is better," Richards tells PEOPLE exclusively in this week's issue. "There are so many people who have so much done to their face. They never look better!"

Still, the mom of four daughters, who says she does "minimal" Botox, admits that being a reality star on a long-running show (six seasons and counting for The Real Housewives of Beverly Hills ) does have its drawbacks when it comes to getting older.

"It's fun to watch yourself age in high-def," jokes Richards, 46. "I see the changes. It's part of life. We're in a town where we don't want to age, and we're almost expected not to, but what can I do?"
RELATED:
Real Housewives of Beverly Hills Recap: Yolanda Foster Snubbed by David While Battling Two-Foot Parasite