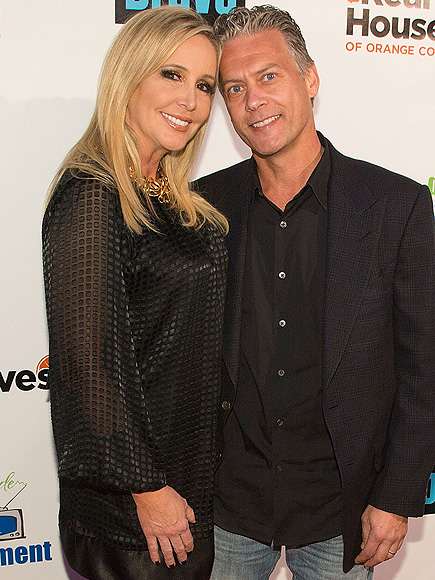 People.com
:
Shannon Beador and her husband David have worked to rebuild their marriage since his infidelity threatened to tear it apart. And on this season of The Real Housewives of Orange County, the couple – who married in 2000 – appear to be in the best place ever.

Now two years after David's affair was exposed, the Beadors have worked through their problems in therapy and say they've come out stronger for it. They even renewed their vows in front of their loved ones – and shared an intimate second honeymoon in Cabo San Lucas with viewers.

But on Monday's episode, it appears one person close to Shannon and David hasn't exactly been rooting for the pair to stay together.

David's mother, Donna, attended a concert the Beadors' daughters were having – and made it known to Housewives Tamra Judge and Kelly Dodd that she thought her son was justified in cheating on his wife.


"He's a wonderful guy," Donna told them, of her son. "He made one mistake. And she pushed him. But I'm sure he regrets it now."


The words were a shock to Judge and Dodd, who had just met Donna for the first time minutes earlier.

They were both aware that there was previous tension between Shannon and her mother-in-law because Shannon had spoken of their strained relationship when Donna and her daughter Vicki first arrived at the event.

"David's mom and sister are here, just so you know," Shannon told her friends. "I mean, I haven't seen them since Christmas. I didn't know they were coming. They've never liked me."

She detailed more to viewers. "David's mother doesn't like me," she said. "David gave his mother a lot of attention when he wasn't married and I was taking him away from her."
RELATED:
Andy Cohen Says Shannon Beador and Dorinda Medley 'Revitalized' 'Real Housewives