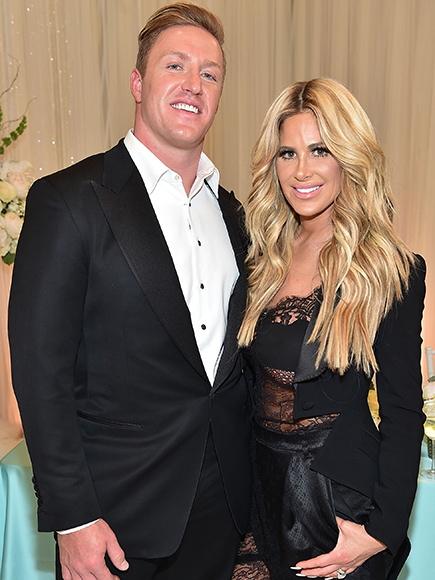 People.com
:
Kim Zolciak-Biermann is sharing her love for husband Kroy Biermann after news broke that he was released from the Buffalo Bills roster.

On Friday, the NFL team announced that the veteran outside linebacker was cut from the New York team, just two weeks after he signed on Aug. 15.

"Veteran OLB Kroy Biermann also did not make the cut after signing with the team midway through training camp," the Buffalo Bills posted on its official site.

"Too bad everyone in the world doesn't have the [love] of a child! #WhenYouFollowYour[Heart] #YouAreAlwaysRight #WeLoveYouDaddy," 38-year-old Zociak posted to Instagram of a photo of her husband and son.

"Although Kroy is so excited as I am (my parents grew up there, half my family still lives there) never mind the fact the fans are AWESOME, the team is AWESOME and my hubby is ecstatic ... It was hard to say good bye!" she admitted. "Im so thankful for @briellebiermann taking Kroy so early this morning, @cheftraceybloom coming to the rescue to be here for me, @nikitpressley texts and ALL of you who have welcomed my husband with open arms! THANK YOU. #HeIsMyCalm #HeIsMyStrength #HeIsEveryThingAManHusband&FatherShouldBe."

Biermann and her hubby tied the knot in 2011, and celebrated their fourth anniversary in November.
RELATED:
Kim Zolciak Copies Kim Kardashian's Famous White Swimsuit Selfie