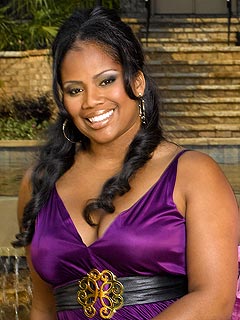 Glamour.com
:
Mary Schmidt-Amons
Mary "I don't make money, I spend money" Schmidt-Amons divorced her husband, Rich, about a year ago. The Labels for Love founder also recently launched bodybymaryamons.com, a website that scarily knows where you're clicking in from and appears to have something to do with diet supplements.

Lynda Erkiletian
Lynda's company, The Artists Agency, actually celebrates its 29th anniversary today. That's the good news. The bad news is that she's no longer with Ebong. Boo.

Stacie Scott Turner
I'll admit to falling in love with Stacie's search for her biological father--and I'm sad to say that she and husband Jason, who went on the quest with her, have since gone their separate ways. She's still running her real estate business.

Catherine Ommannen
Cat has written her autobiography and a sequel to her autobiography since the show aired. Let's disregard the fact that many world leaders have been captured in a single volume and just focus on how good she looks. (She also recently had a baby girl!)

Michaele Salahi
Michaele and her rocker bf Neal Schon are reportedly considering getting married on TV, while the rest of us are reportedly going "nah, we're good."

Now let's travel back to the origin story that was Real Housewives of Orange County and catch up with some of the first women to hold up fruit on television ever.

Jo De La Rosa
Jo's LinkedIn profile lists her as director of sales for the media company Optimal Fusion. I say: any position other than "Slade Smiley's television in" is a major step in the right direction.

Jeana Keough
The fact that Jeana rarely smiled at anything made her one of my favorites on the first season of RHOC. But I had to grin at this: Jeana recently took daughter Kara, who got engaged last year, to find a dress at Kleinfeld's in New York! PLEASE let this be an ep of Say Yes to the Dress.

DeShawn Snow
Well hey, DeShawn wrote a series of kids' books called Lil' Shawnee aimed at empowering young girls. I can't say anything snarky because I'd be lying if I said this cover, with all its preteen awesomeness wouldn't have brought me to a screeching, captivated halt in the library's YA section back in the day.

Danielle Staub
One-woman drama machine Staub won VH1's Famous Food (I know, I didn't see it either) in 2011--but her restaurant, The Lemon Basket, has since closed. There have been rumors of her returning to RHONJ, but no official word.
RELATED:
Divorced 'Real Housewives': More Than Half Of All Current Cast Members Are Divorced