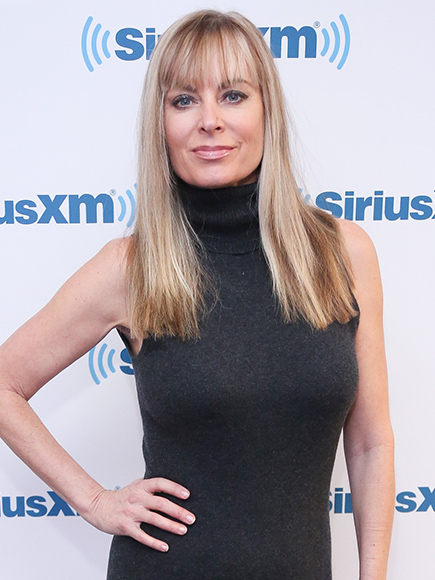 People.com
:
Eileen Davidson says she spent years blaming herself for domestic abuse she suffered during two different relationships.

"It's a feeling that you can't live without them, even if they hit you. It's 'Oh maybe I did something to make this happen. It's me,' " the Real Housewives of Beverly Hills told Jenny McCarthy on her SiriusXM show Dirty, Sexy, Funny Tuesday. "I was so afraid of being alone I just had to have a boyfriend. I was very codependent. Extremely codependent. I would break up and then I would find a reason to put it on myself. 'He hit me because of this. I'm so sorry. I made you do that.' "

She said in addition to blamign herself for the abuse, another trap she fell into was the notion that she could "save" her abusive partners from themselves in hopes she could change them.

Davidson, 56, opened up on the last season of RHOBH about the abuse she suffered in two relationships, one as a teenager and one in her early 20s. She told McCarty the response she received online was humbling.

"It was mind-blowing. So many tweets from people who are still in those relationships," said Davidson.

She also spoke on Larry Flick's Sirius XM show about the abuse.

"It's a cycle. It just grows," she said. "You get caught up in this whole thing that you don't want to be alone and you can't handle life on your own, and maybe subconsciously think you deserve this."
RELATED:
Lisa Vanderpump Questions Eileen Davidson's Need Share History Of Physical Abuse