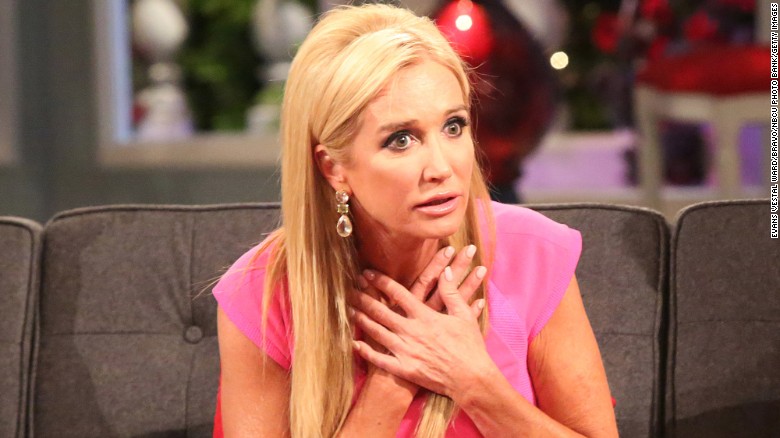 CNN.com
:
"Real Housewives of Beverly Hills" star Kim Richards has been charged with three misdemeanor counts after she was accused of kicking a police officer during an arrest in April.



Richards faces charges of public intoxication, resisting arrest and battery on a peace officer, the Los Angeles County District Attorney's office announced Wednesday.




She was taken into custody on April 16 by police at the Beverly Hills Hotel's Polo Lounge after security personnel complained that she was bothering hotel guests.

A police representative said Richards was asked to leave the hotel but refused, then entered a restroom and wouldn't come out.




Hotel security made a "private persons arrest," then police entered the restroom and took Richards into custody.




"Ms. Richards was displaying symptoms of alcohol intoxication including slurred speech and belligerent insolent behavior, cursing at the officers and passively resisted arrest," police said in a statement in April. "After being transported to the station for booking, Richards kicked one of the officers in the leg; however the officer was not injured."




Arraignment is scheduled for Thursday in Los Angeles County Superior Court.




Richards faces a possible maximum sentence of two years and six months if convicted as charged, according to a statement from the district attorney's office.




The case is still under investigation by the Beverly Hills Police Department.




Richards' representatives have not responded to a request for comment.




Richards reportedly entered rehab in 2011 for "serious issues" after what some called erratic behavior on "The Real Housewives of Beverly Hills," which also features her sister Kyle Richards. The Richardses are the aunts of former TV star Paris Hilton.